For anyone with a chronic illness, young child or aging parent, their local pharmacist is usually a familiar face. But behind the drugs that pharmacists prescribe is an ever-in-demand career: that of a pharmaceutical scientist.
Pharmacy is patient-centred whereas pharmaceutical science focuses on the science itself.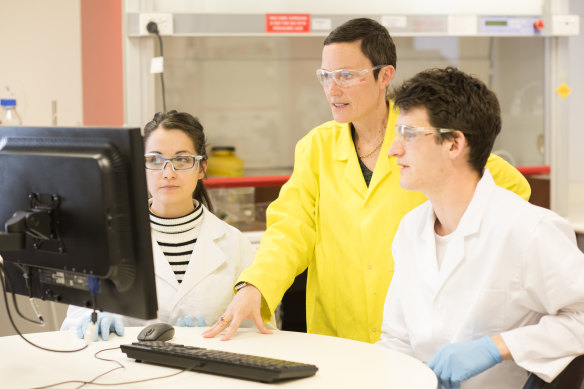 "A pharmacist needs to understand diseases in terms of medicines, whereas a scientist needs to understand scientific equipment, chemistry, testing equipment and statistical analysis…these are two very different professions," said Dr Laurence Orlando, Senior Lecturer in Pharmaceutical Sciences at Monash University.
Scientists at Monash School of Pharmacy are the first in Australia to use mRNA science to produce a COVID-19 vaccine candidate. They are part of a growing industry: Australia's National Health and Medical Sector Growth Plan estimates that 28,000 new highly skilled medtech, biotech and pharmaceutical jobs will be created by 2030.
While many pharmaceutical scientists graduate to work in the pharmaceutical industry—including drug research or production—others build careers in regulatory affairs, project management, or even related industries, developing projects such as cosmetics, paints, or food. All of these require good critical thinking skills, Orlando said.
"[The field suits] A techie who likes to solve problems…the process of developing a product involves many different skills. Everyone needs to be responsible for their own domain, so the whole puzzle fits together," she said.
When Georgie Percival chose a degree in pharmaceutical science, she initially envisioned herself eventually working in vaccine development. But during college, she learned about the lengthy development process involved and began to consider other options.
"[In vaccine development] Due to the long research, development and clinical trial times, it is unlikely that I will see the end of the project I worked on from start to finish," she said.
Then, a personal connection landed Percival a job as a cosmetic development chemist. She started developing men's grooming products for Art of Packaging, a small family business with its own manufacturing unit, a position that was a far cry from her earlier plans to find a quality control job at a large pharmaceutical or cosmetics company.