Australian womenswear labels are tweaking trousers to make room for men.
Male models with Brooke Shields brows and Kate Moss attitude hit the Albus Lumen, Anna Quan and Blanca shows australian fashion week This month, female designers tapped into the growing men's luxury market in crocheted blouses, sleeveless jackets and billowy trousers.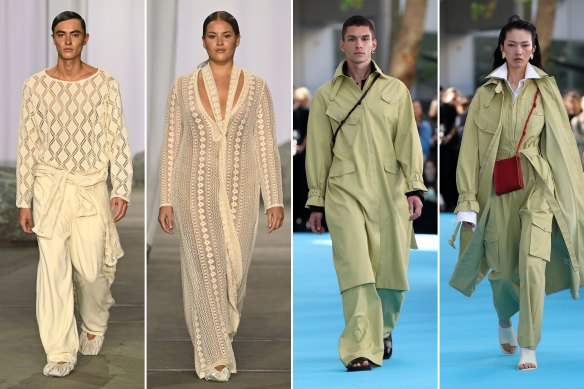 The global menswear business was worth an estimated $575 billion ($867 billion) last year and is expected to reach $1,495 billion by 2032, according to Market Research Future.
"The market is full of fashion brands," says Albus Lumen designer Marina Afonina. "Menswear is another way to express yourself and stand out from the competition. You're bringing more people into your world."
A neutral palette of white, cream and black basics in linen, merino wool, silk and crochet is Afonina's vision for the Australian man.
"This is him in my dreams," she said. "Men are slowly getting more fashion education and are moving away from jeans and a $20 T-shirt that looks ugly after one wash. In Australia we're getting closer to the European way of buying some cool Investment goods, such as men in Milan and Paris, rather than a lot of garbage."
Getting men into womenswear brands remains challenging, even for bigger players. British designer Stella McCartney launched a menswear line in 2016 to critical acclaim but was forced to close in 2020. Even high street store Witchery made several attempts to bridge the gender divide before closing its menswear line in 2017.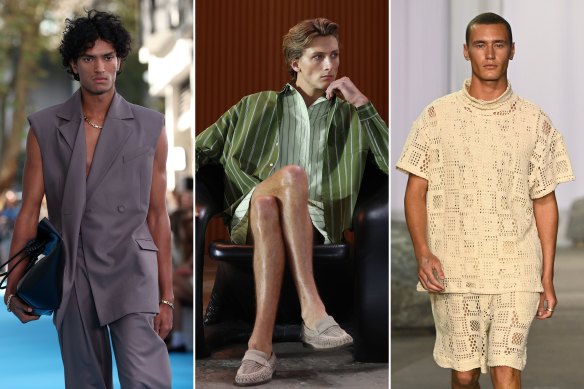 While committed to Albus Lumen menswear, which has expanded steadily since its Resort 2019 collection, Afonina is cautious about growth. The menswear is exclusively stocked by British luxury e-tailer MatchesFashion, and Australian customers can make-to-order through the brand's website.