Optus still suffers badly Cyber ​​attacks suffered late last yearas the telco's customer growth took a hit in the six months to March.
Chief Executive Kelly Bayer Rosmarin said on Thursday that while a cyberattack interrupted the company's momentum in the second half of the year, users are coming back to the telco.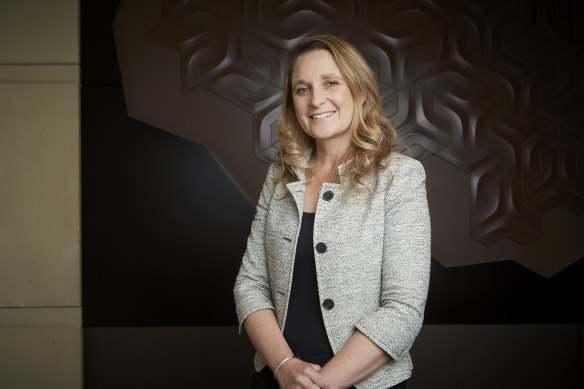 "We really took responsibility for what happened, apologized and worked hard to regain the trust of our customers and the market, and I think our efforts were recognized and that's why you're seeing a return to growth," she said. "If it wasn't for Cyber ​​attacks, we expect our results to be stronger."
During the year, Optus added 425,000 subscribers to its mobile customer base, but about 304,000 of these were in the first half. Net subscriber growth was less than half that, at 121,000, from September to March.
In September, Optus' systems were compromised in one of the largest cyberattacks in Australian history, accessing the personal details of millions of the telecommunications giant's customers.
Rosmarin said Optus did not return to net customer positivity "by the end of December".
Most of the growth came from new customers rather than returning customers, with travelers, students and immigrants helping to boost Optus' numbers.
Average revenue per user (ARPU), a key metric for telcos, was largely flat for the year despite higher prices. Revenue was restrained by a higher proportion of lower-paying prepaid customers, lower domestic wholesale roaming business and lower mobile phone insurance revenue following the sale of the business.