Gerald Ryan and Sterling Alexiou are looking forward to the Grafton Carnival alongside the likes of Conscript and Steely, but it will be more modest targets for the Green Shadows, which concludes for Randwick's Rosehill Stables on Saturday big day.
Ryan and Alexiou may have had as many as 10 entrants after they decided to take on the Californian for the $1 million prize at the BRC Sires Produce Stakes in Brisbane, but unusually, they had Multiple contestants.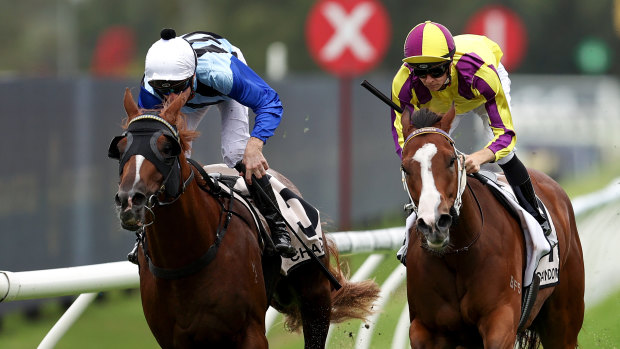 However, it was the return of Green Shadows, who won his first two fights and then added 3 seconds in 11 starts, to return as the gelding of Alexiou's interest.
"He's been a good horse and he's still only 72 points. We'll probably be looking at his best as a gelding now," Alexiou said.
"We pushed him to compete in the Magic Million Guineas in the summer and he was two lengths away from being a fashion legend there.
"We've been happy with him since he came back and the trials have been good.
"He'll be back, so we just need a bit of luck to get him to the finish."
As well as his sixth in the Magic Million Guineas, Green Shadows beat Queensland Derby favorite Kovalica and Western Australian Derby winner Awesome John when he was runner-up in the mile at Warwick Farm in November.
"This time last year, he ran Sires there [in Brisbane] It's not that far off and he's come across some handy horses," Alexiou said. "I think he's going to pass his grades and that's what we're going to focus on this time around because if we take small steps, I can definitely get back Among the better games.