When Susan Cain first went to summer camp, her mother packed her a suitcase full of books and not much else. For her family, books are everything, so the nine-year-old envisions nights at camp, cozying up to her own solitary world with girls in their pajamas.
Not surprisingly, the rowdy realities of camp life are shocking. Her book was left under the bed. After summer camp, she valiantly tries to act like an extrovert, but she suspects that quiet people who like to be alone are just as good as they are.
"For years I denied that gut feeling, so I became a Wall Street lawyer rather than the writer I always aspired to be — partly because I needed to prove to myself that I could also be bold and confident" Cain in his TED Talk said the talk was recorded after the release of her 2012 book, quiet.
In a world where teamwork, collaboration, and gritty exhortations loudly crowd out other options, Cain's book remains revolutionary. And check it out: For many artists, writers, scientists, and other creative practitioners, alone time (as opposed to solitude) is critical to connecting with their inner world and creating their work. The idea of ​​collaborating does seem tiresome — and inefficient.
along with quietstrong backlash against what economist It used to be called the "Curse of Collaboration". That's not to say all collaboration or teamwork is torture — it can yield extraordinary results — but it's not a panacea that works to everyone's strengths.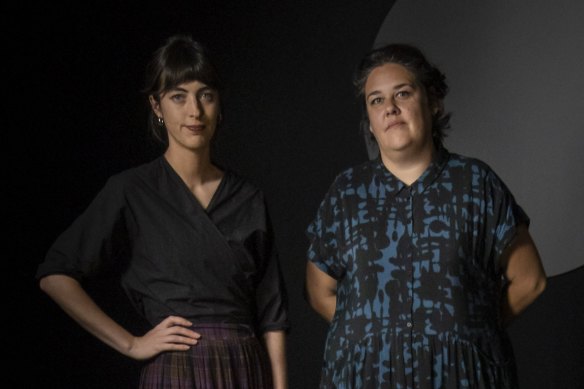 University of Melbourne curators Hannah Presley and Annika Aitken have been thinking about these ideas as they prepare for the new exhibition, night shift, at Buxton Contemporary. Keenly aware of how the idea of ​​collaboration has invaded everyone in recent years, they have also noticed how the pandemic lockdown has blurred the lines between the public and the private, especially the preciousness of alone time.
"While the pandemic didn't inspire the show, we were interested in how our previous understanding of working and then coming home to our own spaces suddenly collapsed into a chaotic, singular experience," Aitken said. "It's exhausting."
Now that we're all back under the bright lights of the social, in-person world, maybe we're having trouble setting boundaries — and longing for some real solitude.
Aside from the pandemic situation, Presley and Aitken observed with interest that much solitary creative activity seemed to manifest itself after daylight faded. Their exhibition, they say, "uses shadows and 'after get off work' as metaphors for work and thinking that happens beneath the surface, away from the public eye: alone time in the studio, during quiet nights and sleep". Under the cover of darkness, thoughts ferment.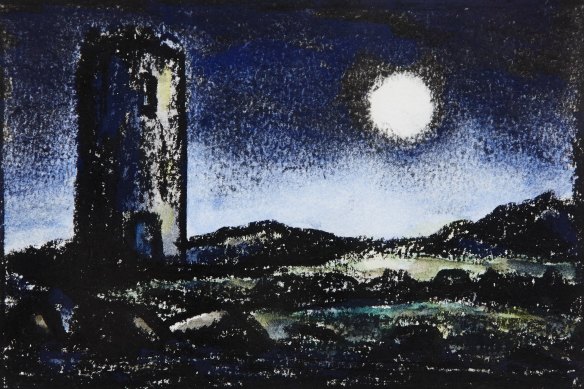 Of course, they themselves have been collaborating on curating the exhibition. "But we've made sure that we have the time and space for independent thought to process ideas and react to our own work," Pressley said. "Then we bring those reflections back to each other and create something together."
They cast their nets wide and lightheartedly to question the cliché of solo artists staring at their belly buttons in an attic: the trope of the "white male artistic genius" who is self-isolating and feels misunderstood. They also note that there are many privileges involved in accessing a studio or individual workspace.
"We're interested in deep work and thinking that happens outside of these physical spaces," Aitken said.
Throughout history, philosophers have emphasized solitude: Friedrich Nietzsche, David Hume, and Arthur Schopenhauer are just a few who have argued for the importance of solitude. While the Stoics state that if a person is not content in their own company, they cannot be happy around others, there are creative people who go to extremes and hide entirely (labeled hermits and recluses).
Others simply set their own terms without quitting entirely: Swedish filmmaker Ingmar Bergman spends long periods of time making his work alone on an island; painter Georgia O'Keeffe's large Part of her working life has been spent at her New Mexico ghost ranch, "spent happily alone".
Writers inevitably find themselves confined to their rooms (think Virginia Woolf writing in her room own room). Collaboration is often accompanied by musicians' territories, but practice and composition are often solitary.Scientists need their space, too: According to smithsonian magazinePhysicist Peter Higgs Higgs particle fame, claimed he was "unable to complete his Nobel Prize-winning work in the current research environment, and stated that the peace and quiet he achieved in the 1960s was no longer possible".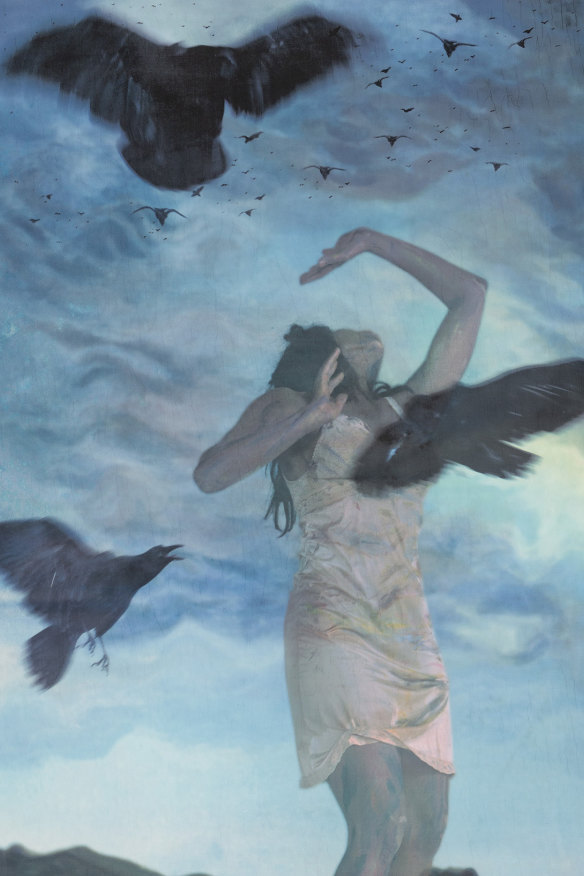 for night shift, Presley and Aitken did not impose a specific agenda, but instead tried to spark interesting discussions, bringing many voices and diverse works by artists such as Tracey Moffatt, Emily Kame Kngwarreye, Callum Morton, Lindy Lee and Brent Harris. They examine a range of artistic movements and approaches, from the architectural and cultural influence of 1940s open-plan office design to reflections on the natural world (with images of owls, spiders and the night sky).
They also investigated Aboriginal ideas of "deep listening" in country programmes. Artists Vicki Couzens and Rob Bundle explore this in a new commission. Couzens, known for her public art work, and Bundle, whose music and film productions have worked together for "over 40 years," often operate independently. But for this commission – image projection with soundscape – they joined forces creatively.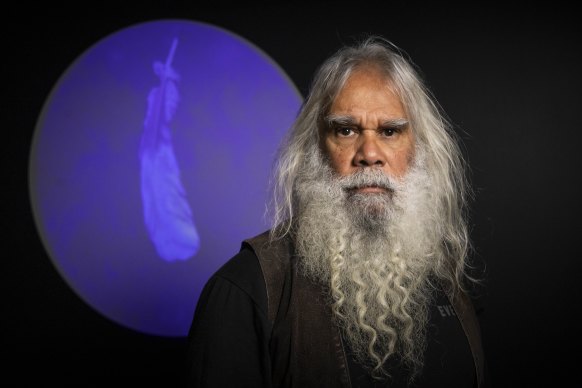 Loading
Couzens says first sound, first light Built on one big theme: the creation of the universe. "It's meant to be immersive and experiential, giving people an insight into the ongoing creation of the universe, how the first light and the first sound were the beginning of everything, expressing the interconnectedness of everything," she said.
Using visual material gathered over the years—some of it landscape-based, or footage taken from moving cars—they created a montage set to a reverberating soundscape created with Bundle's compositional skills. The couple wanted viewers to have a deep experience, so the projection and sound will be deployed in a dark room in Buxton, with hidden subwoofers in the seats.
Viewers will be with other people, listening and watching; but they will also respond alone. "There's no denying that we're sharing a living journey, we're sharing some of our personal selves," Bundle said of the work. He and Couzens explain that it's mostly created and crafted around their kitchen table, on the couch, or at their bedroom table—sometimes together, sometimes alone.
night shift 26 May to 29 October at Buxton Contemporary; http://buxtoncontemporary.com