Transport emissions promise to undermine the world's chances of keeping global warming below 2 degrees, but can be contained by taking aggressive action to accelerate the shift to electric vehicles, public transport and non-motorized travel.
The International Transport Forum issued the warning overnight as Australia lagged behind other countries in the adoption of electric vehicles (EVs), which accounted for 3.8 per cent of new car sales last year, compared with 8 per cent in the US and 23 per cent in the UK. 25%.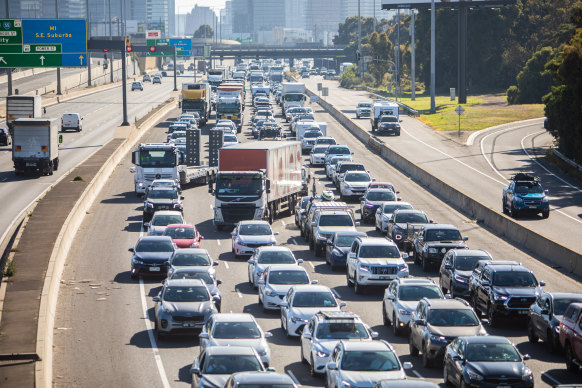 In its Outlook 2023 report, the International Transport Forum, an intergovernmental think tank within the Organization for Economic Co-operation and Development, predicts that current and committed decarbonization measures will reduce transport carbon emissions by just 3% by 2050 compared to 2019 levels.
"This is nowhere near our goal of curbing global warming — we really need to step up," ITF Secretary-General Young Tae Kim told a news conference at the group's annual summit in Leipzig, Germany.
Transport is responsible for 23 per cent of global emissions and 19 per cent of Australia's emissions, with about half coming from cars and other private vehicles. The ITF predicts that a growing global population will increase passenger demand by 78% by mid-century, while freight demand will double, offsetting gains from decarbonization efforts.
However, King said more aggressive government action could reduce transport emissions by 80% over the next 25 years, in line with the Paris climate agreement's goal of limiting global warming to "well below" 2 degrees.
Governments can do this by encouraging: faster adoption of electric vehicles and other low-emissions transport technologies; greater use of public transport, walking and cycling; and, more freight transport by rail rather than road. Advancing sustainable fuels, such as hydrogen, is needed to decarbonize the aviation and maritime industries.
The Albanese government released a federal electric vehicle strategy in April aimed at encouraging more adoption, but it has drawn criticism for not setting an adoption target or a date for ending the sale of traditional petrol cars.