Brisbane's booming build-to-rent market shows no sign of slowing down, with developer Brookfield proposing a $400 million riverside project in Hamilton.
The MacArthur Avenue development will add 560 one, two and three bedroom units to Brisbane's rental housing stock in two towers.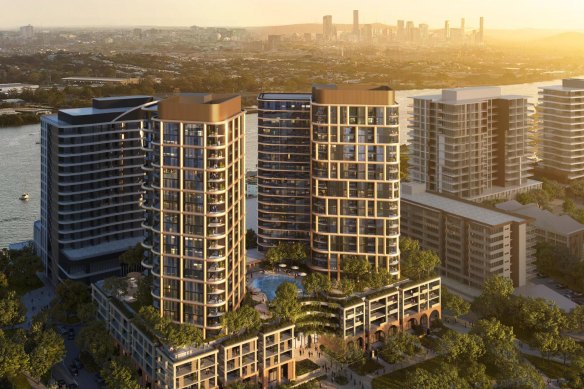 In the Northshore Hamilton development, planning approval rests with the state government's Queensland Economic Development Agency, not Brisbane City Council.
Architecture firm Fender Katsalidis, which won the design competition and was awarded the contract, has been involved in several major build-to-rent projects, notably in Melbourne.
Nicky Drobis, partner at Fender Katsalidis, said, "For build-to-rent projects to be successful, it is critical that architects provide a framework for residents to truly love where they live and connect with their neighbors."
"In Hamilton, we thought deeply about the existing community and way of life, and the role these towers could play in the bright future of this community by integrating with the upcoming Olympic Village."
While the project will be adjacent to the planned Olympic Village, it will not provide housing for competing athletes in 2032.
Sophie Fallman, Brookfield's head of real estate Australia, said there was a "convincing tailwind" in the build-to-rent sector.