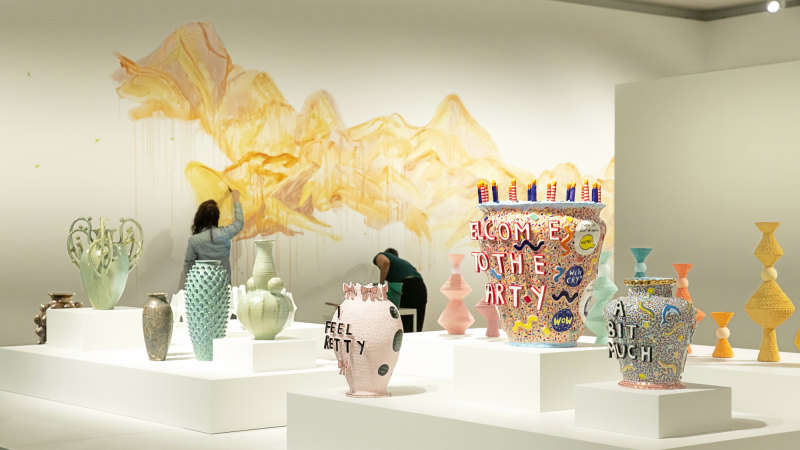 "Clay: Collectible Ceramics At the Brisbane Museum, we will delve into the process by which individuals create and collect pottery, and celebrate the makers who use this medium to create and shape the contemporary landscape of local art. "
The free exhibition, open until Sunday 22 October, is part of the Brisbane Art and Design Festival, which kicks off this month and concludes this weekend with showcases on culture, community and clay.
From 26 to 28 May, South Brisbane's Fish Lane will host a wearable art and fashion parade and an exclusive art dinner at Southside restaurant, while Woolloongabba's Echo & Bounce will host a laneway soiree featuring local DJs.
Dead Puppet Society spaces in Woolloongabba as well as Queensland College of the Arts in South Brisbane, Griffith University and TAFE Queensland, Metro Arts in the West End, The Paint Factory in Yeronga and Yeerongpilly's Bag will offer open studio and workshop end-of-work room.
The vacant assembly space on the West End will also feature the Clay School Alumni Exhibition and Market.
The closing party at Yeerongpilly Station Road Creative District on Sunday 28th May will celebrate the inspiration, expressiveness and experimentation of the local creative community.