Rome: A man was shot dead and seven others were wounded as the southern Italian city of Naples cheered its football team's success, a local government official said on Friday.
The party started later on Thursday after Napoli won their first Serie A title in 33 years with a 1-1 draw at Udinese.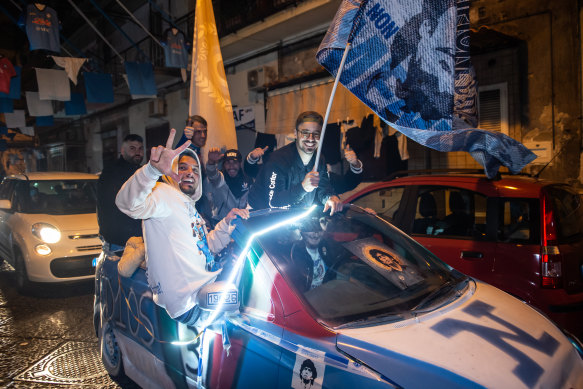 A man died of gunshot wounds hours later, but the incident "had nothing to do with the festivities," Naples governor Claudio Palomba told RAI public radio.
ANSA and other Italian news agencies said relatives and friends of the victim vandalized the emergency room where he was rushed.
Police were investigating the death, Palumba said, adding that some of the seven people injured during the night had been injured by fireworks.
Loading
Napoli is widely expected to throw a wild party as the "Serie A champions" win the title, and authorities have introduced a number of measures to try to curb the public order risk.
The city center is crowded and fireworks are banned, but that hasn't stopped Neapolitans from celebrating all night long with these items.
Reuters