This year's Archibald Prize is a triumph for young people. A 29-year-old artist has painted — or rather stitched — a portrait of a 27-year-old pop star. It's not the worst piece of work on the show, but I wouldn't call it the best. My first impressions of this year's selection is that it is unusually uniform and difficult to pick. I ended up thinking it might go to Marikit Santiago and her kids for a self-portrait, which seems to fit the bill. I just wish I hadn't added the kiss of death to this entry.
Julia Gutman's Heads up, feet on the ground, is the first Archibald winner of embroidery. It qualifies as a painting because it's the background rather than the figures. It's also the first time the winner has cut a giant patch out of the canvas to reveal the wooden stretcher.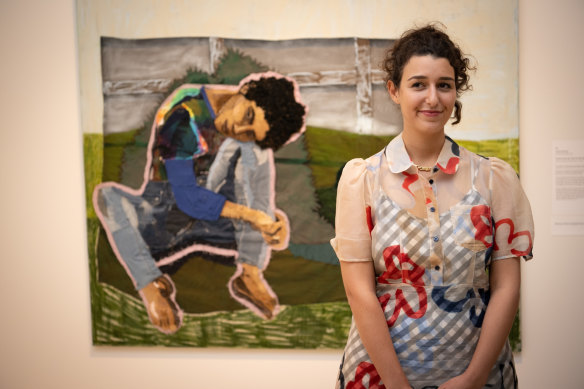 As a portrait, this portrait is crude because it requires special skill to capture something very similar Fragments of discarded clothesThe trustees of the Art Gallery of NSW clearly believe that artists should be given points for trying something different, although it should be noted that contemporary art is enjoying an ongoing love affair with embroidery.
Although foundation president David Gonsky announced a unanimous decision, some doubted that "unanimous" meant that once a piece was contested for first place, everyone agreed to forego personal choices and rally around the flag.
Suleman Award Winner Doris Bush Nungarrayi's the monster is coming It is an unusual, eccentric picture, totally out of character for a Papunya artist, with colorful critters scattered across a black field, totally out of character for a Papunya artist. If there is such a thing as attracting amateurs, this painting has it.
Zaachariaha Fielding, known primarily as a singer, has been named this year's winner of the Wayne Landscape Award.Fielding's Imma is a gigantic swirling composition, as dynamic as his performances on stage. It looked like everyone was holding ice cream after a wild dance party. In fact, it's a celebration of a place where important knowledge is introduced to children.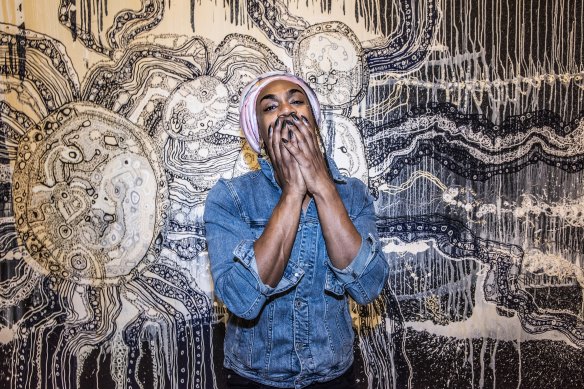 If we try to analyze what it means to select this year's winners, it is clear that AGNSW is more determined than ever to market the Archibald and Wayne Awards as cutting-edge contemporary events. Paradoxically, the 2023 program contains a high percentage of very conservative images. One wonders if these artists will be discouraged by this year's decision, or if they'll keep showing up in hopes of gaining some useful exposure.
For the Wayne Awards, the decision was more of a statement, as many were tempted to award the award to a painting by John Olsen who died last month, at the age of 95, ended his lifelong career as an artist. Fielding is in his early 30s and has been painting for three years.