half brother
Christine Keighery, Ultimate, $34.99
Sisters Hannah and Stef Fidler may have lived different lives – Hannah an academic in a non-traditional relationship, Stef a dedicated mother with a part-time job – but they grew up in a stable and loving environment . They were surprised to find out that their mum had adopted a baby before they got married. When their rich, charming and unscrupulous half-brother Alex shows up, the sisters welcome him with open arms. Maybe they should be more cautious. Alex's views are revealed along with those of Hannah and Steff, with his manipulative tendencies and strong desire to control his biological family. It's a psychological thriller that delights with family brutality and suspense. Although the villain's motives are revealed early on, Half-Brothers – the first adult novel from acclaimed children's author Christine Keighery – does have an end you don't see coming. turning point.
Non-Fiction Picks of the Week
Family: A Story of Belonging
Editors, Alaina Gougoulis and Ian See, text, $34.99
Family stories, happy or unhappy, can be our first encounters with universal phenomena. As these meditations and memoirs demonstrate, they are infinitely varied and engaging.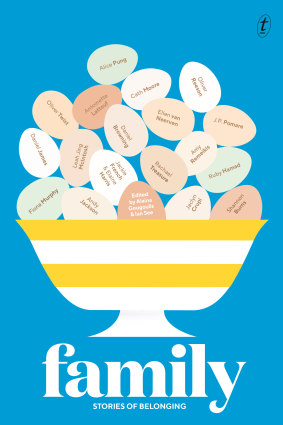 Inspired by the arrival of a stray cat, Shannon Burns explores with understated poignancy the paradox of a man who feels at home with an outsider whose traumatic childhood made family an "insider circle." outsider experience. Amy Remeikis feels the painful loss of being estranged from her mother, and the fear of becoming one, in a moving work. Cath Moore celebrates the much-maligned "stepmother," and Aboriginal author Daniel Browning discovers that "Country is kin," emphasizing the interdependence of things human and nonhuman, present and past. Great writing here that opens up the whole family concept.
How the West lost its peace
Philipp Ther, Polity, $36.95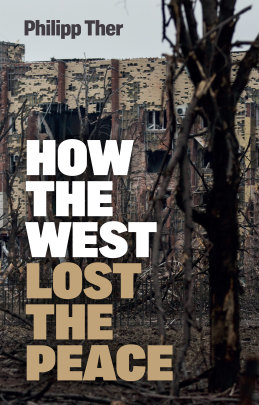 When the Berlin Wall fell in 1989, the neoliberal right triumphantly declared victory in the Cold War, exemplified by Francis Fukuyama's somewhat half-baked essay, The end of history? Not so, as German-born academic Philipp Ther puts it, claiming we are living in a "transitional age" of fractured societies, and exploring the conundrum of how the West wins wars but loses peace, referring to the fragility of democracies around the world , a huge wealth gap and the ominous rise of the populist right in response. Covering disturbing trends in Hungary and Poland, COVID, Brexit, Trump, and the war in Ukraine, his observations (borrowing heavily from Austrian economist Karl Polanyi) make a significant contribution to Christopher Isherwood's "I Am a Camera" ' approach is cautionary, combined with detailed analysis that is easy to understand.
deep run
Peter Scott, Freemantle Press, $34.99
Although there are elements of the boy's own adventures in Commodore Peter Scott's memoir about life as a submariner, he is clearly loyal to his work.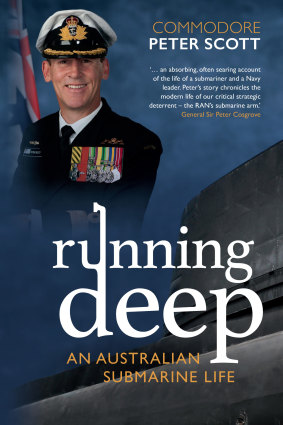 Much of the time is spent creating a vivid picture of life beneath the waves, from the surreal stillness of running silently—he emphasizes the crucial nature of stealth to a submarine's survivability and lethality—to the perils of submarine life in times of war or peace. There's a stage when he finally takes control of his sub, where there's the possibility of malfunctioning, flooding, and dying while sinking. Whether in war zones like Iraq or back in Australia, he balances his private family life with the unusual professional life of a submariner in a charmingly honest way – he doesn't hide his alcoholism and psychological lows.

CANCELLED: Way back from Waking Left
Hope Ozkirimli, Polity, $30.95
In this blunt, often witty look at contemporary cancel culture, Turkish-born, Barcelona-based academic Umut Ozkirimli explores more extreme forms of evocativeism. Arguably, many on the right have weaponized the word arousal into a universal pejorative, but Ozkirimli argues that the left has been led down the rabbit hole by arousal politics. In the process, he insists, the Awakened Left borrowed the dogmatic simplifications of right-wing populism to the point that they all copied each other. He writes that his research can "read like a diary of his personal journey" into awakeningism and the attempt to create a "new progressive agenda" for the left based on universalist, democratic socialist values. He said he walked into this war zone knowing he was going to deal with it from both the left and the right, that he was going to stir things up.
Booklist is book editor Jason Steger's weekly newsletter for book lovers. Delivery every Friday.