Fine dining meal delivery business Providoor has collapsed and will go into liquidation on Friday, with founder Shane Delia saying he hopes the company will survive a challenging economic period for the hospitality industry.
In a note on the company's website on Friday, Delia, who founded Providoor during Melbourne's first pandemic lockdown in 2020, told consumers the group had stopped taking orders immediately.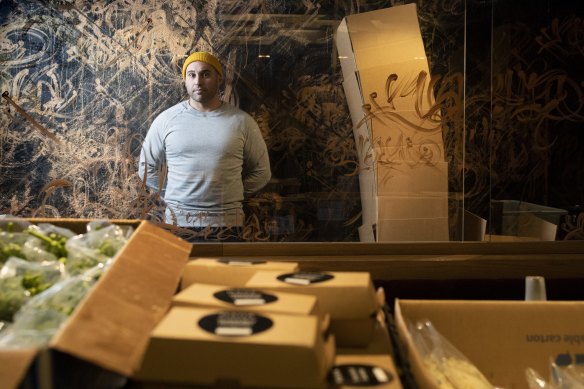 "It is with a heavy heart that I announce the closure of Providoor, a business born on one of the worst days the hospitality industry has ever seen," he said.
"Later today, Providoor will be formally liquidated."
Delia's restaurant portfolio includes his Middle Eastern flagship restaurant Maha, Launch of Providoor in 2020 When COVID-19 restrictions prevented diners from going to restaurants, he recruited a group of high-profile restaurants to help deliver high-quality restaurant meals to diners.
Customers can order meal kits from places like Supernormal and Tipo 00 that require minimal at-home prep.
Providoor delivers in Melbourne and Sydney, expanding to Brisbane in early 2022.
Delia said on Friday that even after the lockdown was lifted, the service remained popular.
"When people continue to use Providoor after social restrictions are lifted, it shows us that it's a really good idea," he said in a statement. Statement on company website.