An open day at Sandringham College has been marred by racist vandalism as hundreds of students, parents and visitors saw a large swastika scratched across glass windows.
University vice-chancellor Amy Porter said the racist graffiti was etched into the outside of the school's hall windows the night before Thursday's open house.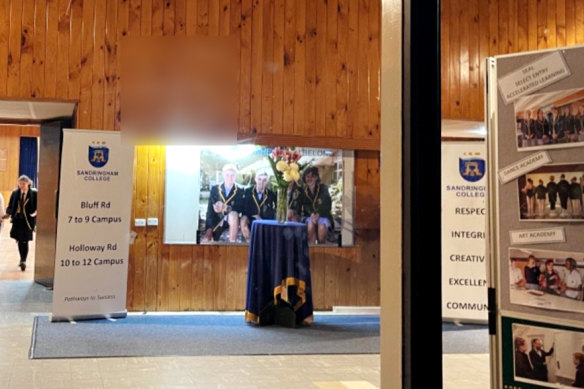 More than 1,300 people visited the school that day, and a parent alerted Porter to graffiti in a busy hallway, including swastikas and TSK labels.
Porter said she was shocked but was convinced the vandals were not college students.
"I'm disgusted. We have Jewish staff and Jewish students at our school, and we're trained to be very racist, and I firmly believe that no one in our school community has ever done that."
Porter said the swastikas would be removed as soon as possible.
swastika is banned in victoria last yearUnder the new legislation, anyone who displays the swastika in public could be fined more than $21,000 or face 12 months in prison.
Dr Dvir Abramovich, chairman of the Anti-Defamation Commission, which pushed for the ban, said Sandringham's school administration "must send a clear and unmistakable message to every student that hate has consequences and it will not stand".
"It may be a disturbing truth for some, but outright racism is an out-of-control problem that has firmly taken hold in our cities and is becoming a part of our everyday lives," said Abramovich. Ramovich said.