"I think that's going to be the theme of their week in Freemantle, 'We can keep our season going, boys'.
"If I were in their shoes, I would do the same thing."
Fagan also defended star player Rudge Neal, who was criticized by former player-turned-expert Gary Lyon and Jordan Lewis for not trying harder to get his footing, leading to Karan Waugh Danger of German tackles.
Ward was suspended for one game last weekend for throwing a standing Neal to the ground.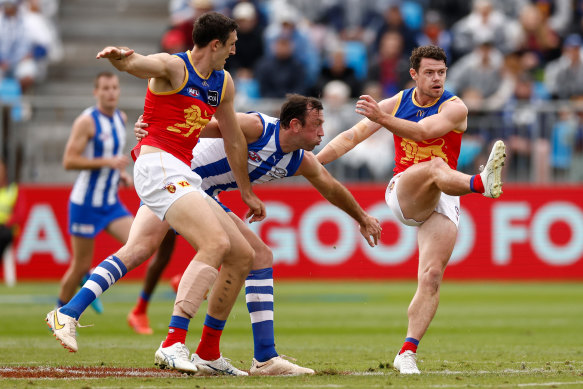 "Honestly, I'm disappointed that people will think Rudge will pretend to win a free-kick," Fagan said.
"I don't understand people who say things like that.
"If you have a concussion, you can miss a week or you can miss forever.
"If you start thinking that players are going to fake free-kicks, then we're completely on the wrong track.
"I don't think Ward's tackles are toxic.
"It's just one of those weird things that happen in games."
Associated Press