Sales of Coles' cheap own-label products have soared over the past three months as shoppers search for bargains, but the supermarket giant says inflation is slowing and prices on some key products are starting to fall.
In an update to the ASX, Coles confirmed that inflation at its stores was slowing compared to the previous quarter. Price inflation reached 6.2 percent in the three months to the end of March, compared with 7.7 percent in the second quarter.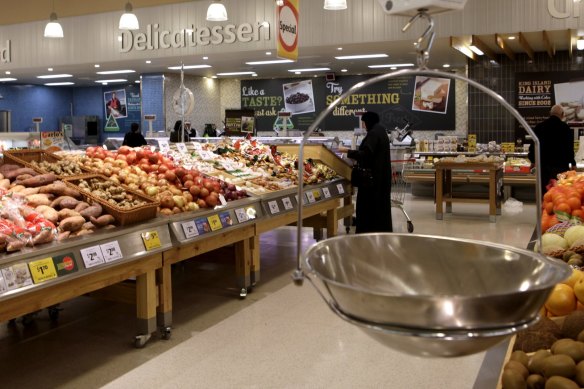 There was some deflation in certain products, the company said.
"The biggest driver of the slowdown was fresh produce, with deflation in some key product lines, including lettuce, cucumbers and carrots, as well as the meat, deli and seafood categories," the group said.
Coles reported on Friday that third-quarter supermarket sales rose 7 per cent to $8.6 billion, while alcohol sales rose 2.6 per cent to $801 million.
The company said its promotional offers and private-label products helped drive results, with revenue from private-label sales up 11.4%.
Coles exclusive brands achieved sales of $2.9 billion in the quarter, with the company launching 227 own-label products in the past three months.
In his final quarterly business update before retiring, Coles boss Steven Cain said the group's focus on the budget had helped drive sales in the quarter.