After serving NSW and the National Grid for more than 50 years, Liddell Power Station will close this morning.
Thousands of locals have worked at the site over the years, and many have gathered to say goodbye to what they call an "old girl" factory.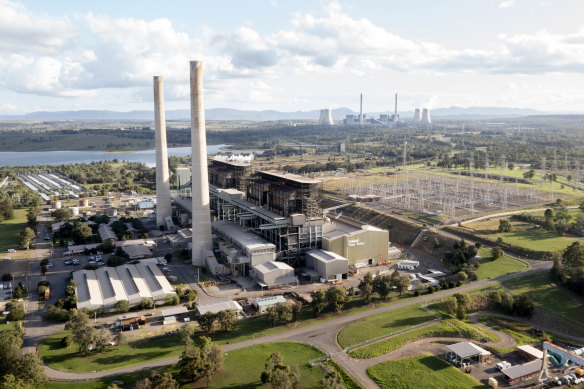 While campaigners are celebrating the demise of the coal-burning "old car", critics fear the closure of the Muswellbrook power plant in the Hunter region will cut off 10 per cent of the state's power.
Owner AGL Energy insisted the lights would stay on and said it had been preparing for the shutdown by adding wind and solar power over the past seven years.
Loading
Once more than a million homes are powered, an elaborate shutdown that began a year ago will end when the last Liddell unit is shut down on Friday.
More than 90 per cent of the plant's materials are expected to be recycled during the demolition process, including 70,000 tonnes of steel – more than the combined weight of the steel structure of the Sydney Harbor Bridge.
Demolition will begin in 2024 and will take about two years.
Boilers, chimneys, turbine houses, coal-fired power plants and various buildings will be demolished and the site will be leveled with crushed concrete.
But the transmission connection will be preserved as the site is geared up to become an industrial energy hub with grid-scale batteries.
Australia's biggest generator and biggest emitter, AGL is facing government pressure and shareholder protests led by billionaire Mike Cannon-Brookes for being too slow to move away from coal and gas.
Under new management, AGL has pledged to close all of its coal-fired power plants to "net zero" operations by 2035 – including Loy Yang, which provides nearly a third of Victoria's electricity.
Associated Press