The competition watchdog will use its coercive information powers to force banks to come clean about passing rates as it seeks to clarify how deposit rates are set and promote competition in the banking sector.
On Friday, the Australian Competition and Consumer Commission (ACCC) released a questions paper asking questions and calling on customers, banks and stakeholders to share their views as part of its inquiry into how much Australian savers have shared in the Reserve Bank's rate hikes.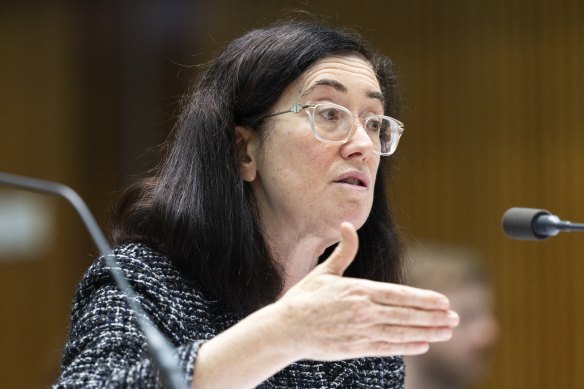 ACCC chair Gina Cass-Gottlieb said the regulator's early observations suggested that while home loan rates had risen "sustained and rapidly", deposit accounts were more volatile.
"We've seen deposit accounts grow at a slower rate, not as high, and when they grow, they're often conditional," Cass-Gottlieb said.
The ACCC boss said this was at least partly a result of the concentration of power in the banks, and that "we do have to start with some level of concern" about how effectively Australia's banking sector is competing, with the big four holding about 73 per cent of all household deposits.
Treasury Secretary Jim Chalmers ordered a survey of the broader deposit market in February in light of the rising cash rate since May.
In 2018, the Productivity Commission found CBA, Westpac, NAB and ANZ had strong pricing power, while smaller banks tended to mirror their pricing – an observation the ACCC will revisit. "We're looking to test whether we're seeing more competitive differentiation now," Cass-Gottlieb said.
Barriers to competition include restrictions on customers switching deposit locations and regulatory barriers to entry for new banks and authorized depository institutions. Once those hurdles are reduced, consumers can expect to pay higher prices to savers through interest rates, Cass-Gottlieb said.