"Investors can't fully pass on the increase in mortgage payments to rent because I don't think renters can afford it," Owen said.
As a result, more investors, especially those who bought in recent years, will be negative gearing, she said.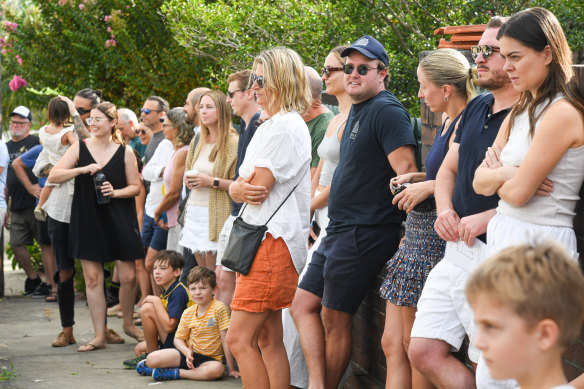 The increase in negatively geared properties would reverse a previous downward trend seen when the cash rate fell to historic lows, Owen said.It is also prompted as The federal government is set to lose billions in tax revenue over the next few years.
Rising mortgage rates have already put off real estate investors, as investor loans are down 45% since their recent peak in March 2022, Owen said. That could end up limiting the supply of much-needed more rental properties.
But AMP Capital chief economist Dr Shane Oliver said rising mortgage costs were likely to encourage more investor activity, as they had over the past few years, as landlords were more likely to claim tax breaks.
"Interest rates have risen far more than rental yields, making negative gearing more attractive than it was a year ago," Oliver said.
"It's clearly costing the budget billions of dollars"

Dr Shane Oliver, Chief Economist at AMP Capital
"On the one hand, investors are operating their properties at a bigger loss, but as negative gearing goes up, it also has an adverse effect. It encourages more investors to come in," Oliver said.
Overall, the math underpinning negative gearing has improved for many investors, which could cost the government and taxpayers billions of dollars, Oliver said.
Loading
"If we see a sharp increase in interest rates and therefore a sharp increase in the loss of cash flow from rental properties, then that will obviously cost the budget billions of dollars," he said.
Oliver said the rise in negatively geared properties was likely to be a motivator for investors rather than a hindrance, but he warned it could take a while for them to return in significant numbers, as some might be waiting for "better times" to buy .
Independent economist Saul Eslake said two-thirds of landlords were negative gearing at the height of the housing market in 2017. That number will drop significantly when interest rates hit record lows in 2020 and 2021.
"We're now going to see a significant rebound in that number," Eslake said.
Still, landlords are in a strong position, Eslake said.
"Landlords at the moment, because the market is very tight, are setting rents at what the market can bear," he said.
He said while some were selling, it wasn't necessarily a bad thing if an investment property was sold to an owner-occupier as it would boost home ownership rates.
Jane Schumann of Raine & Horne Unlimited has yet to see a significant sell-off by investors, but she says that and investor activity could change as mortgage payments climb.
"We're definitely not seeing a lot of selling off of investment properties," Schuman said. "Once they get rid of those fixed rates, there might be. But we're still dealing with investors as we inspect."
Grattan Institute economics program director Brendan Coates said more investors could lose money and qualify for negative gearing as mortgage rates rise.
A costing by the Parliamentary Budget Office last year on behalf of Australia's Green Party predicted negative gearing would soar to $97 billion over the next decade, but the analysis was based on lower interest rates in November and did not take into account rising rents.
The cost of negative gearing deductions is now much higher, he said.
While any increase in investor sales reduces rental supply, it may also reduce the number of tenants on the market if properties are sold to first-home buyers.