first published on sydney morning herald April 21, 1993
Malisa Saymontry, a 16-year-old high school student living in Cabramata, had a hard time understanding the pain and hardship her family endured when they brought her to Australia in 1977.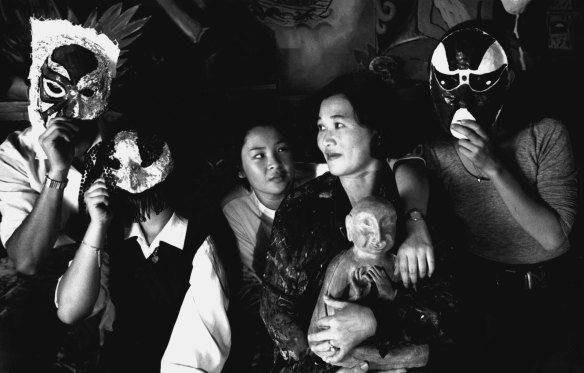 Her mother, Mrs Khan Saymontry, told her the story of her birth off the coast of Malaysia, when the family was stranded for four months on a leaking oil tanker. Word finally spread around the world that the United Nations had freed 250 Indochinese refugees.
"It just seemed unreal to me — I grew up here," Marisa said. "Sometimes I feel like I'm not Asian enough…but I'm not really Australian."
Malisa is part of a group of high school students living in western Sydney who are contributing to an exhibition at the Cabramatta Shopping Center that aims to teach young Indo-Chinese about their origins.
Saymontry, then 29, fled Laos to Thailand with her husband and two-year-old daughter, where they were smuggled along with Vietnamese, Cambodian and other Lao refugees onto a rusting oil tanker bound for Australia.
The 150 adults and 100 children on board were told the journey would take 15 days. The 1,500-ton Leapdal only reached Singapore, where it drifted off the coast for several months, flooded but was barred from landing by Malaysian or Singaporean authorities.
After a month of ordeal, Mrs Saymontry gave birth to Malisa. She got extra water from Malaysian fishermen and fed her baby formula milk until members of the Chinese business community in Singapore arranged regular food and water deliveries for the refugees.
"Conditions there are terrible. This [drinking] The water is rusty. We had to sleep on deck and it was very humid at night," Mrs Saymontry said.