"[Nightingale] have been taking the lead and making sure these apartment buildings are sustainable," he said. "But even if they're going to be bringing smaller apartments to the market, whether it's a studio or a one-bedroom apartment, all the features and amenities of that apartment are very detailed . "
2. Warrnambool Library and Learning Center
Architects: Kosloff Architecture
Opening in 2022, the Warrnambool Library and Learning Center replaces the existing local library with a larger, brighter and more accessible space.
"You have some old parts of the site that are very established, with a very strong architectural language, and then you are responsible for putting this new area of ​​the whole library into it. It was a very interesting brief because you wanted to respect what was already there stuff," Moore said.
3. Bendigo Court
Architect: Waddell
Bendigo Court The first facility in Victoria to integrate a full suite of specialist courts, including the Domestic Violence Court and Koori Court, with dedicated streams reserved for vulnerable groups, with separate remote witness and secure waiting facilities.
Moore said the materials used for the project referenced those already in the surrounding streets, such as red brick and copper.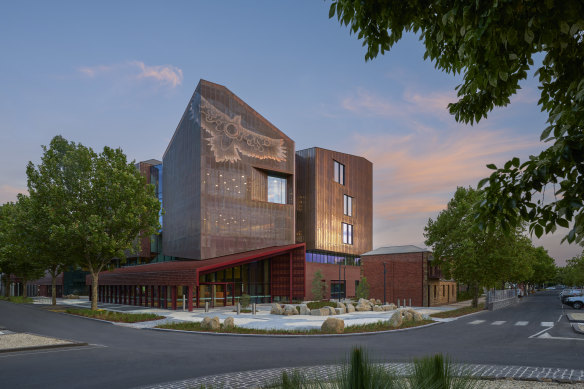 "A lot of thought has gone into making sure that even though it's a modern building, it doesn't necessarily follow some traditional classical form," he said. "They're using materiality to make sure it still speaks to what's around them…Even if you're talking about courtrooms, it's actually trying to break down some of the harshness that's actually going on in these spaces"
4. Queenscliff Ferry Terminal
Architects: F2 Architecture
The building could improve the passenger capacity and efficiency of ferry operations and the quality of the passenger experience, and increase the range of facilities on offer.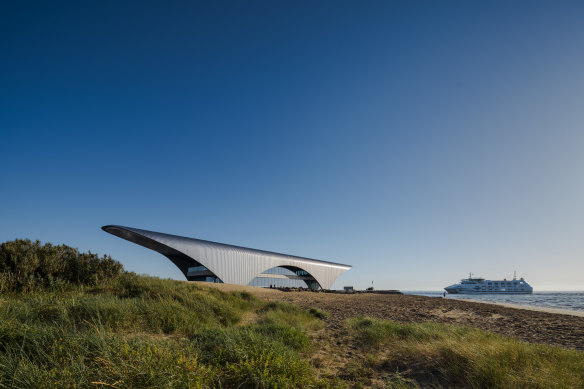 "It blew my mind," Moore said. "When I think of ferry terminals in Australia, I think of Circular Quay in Sydney. It's definitely in line with how contemporary people imagine ferry terminals today."
Moore said the building has the potential to be more than a simple ferry ride.
"I think people would actually be very interested in seeing it almost on the horizon in a cinematic way and thinking: 'What is that thing? What is it for?'" he said.
"We actually got people to visit that building, even if they didn't know the ferry function."
5. Darebin Intercultural Center
Architects: Brother Architecture
Build a new community facility to foster meaningful and constructive interracial, intercultural and interfaith relationships among those who live, work and play in Darebin.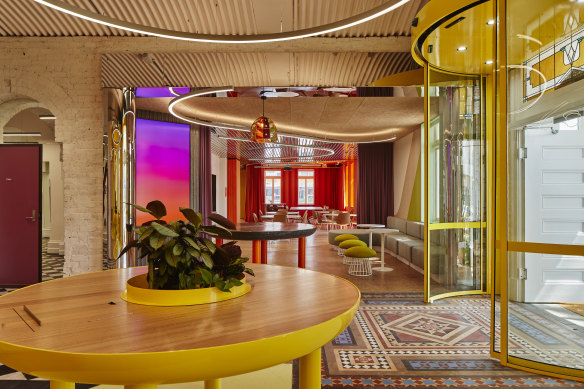 "Brothers and Sisters did some beautiful work using colors that weren't necessarily present in the site or context because they wanted to draw attention to the new elements," says Moore.
"I think the work is just amazing in that way and the edges of the project are very, very interesting because while they have some beautiful, soft things like fabrics, bold colors, the way it touches the establishment, It's actually not as harsh as it seems."
6.AB house
Architects: MI-JI
Comfortable, flexible and sustainable holiday home at Barwon Heads, designed for changing careers throughout the year.
"This is a truly amazing exploration of simple industrial materials used in residential design," said Moore. "This is a fantastic contemporary Australian house. Materiality is likely to be a constant concern for architects in the coming years as inflation throws the materials we use, cost and accessibility into the air. "
7. Budj Bim Cultural Landscape
Architects: Cooper Scaife Architects
The Budj Bim cultural landscape in Gunditjmara Country, approximately 270 kilometers southwest of Melbourne, is the closest Recognized as a World Heritage Site by UNESCO This tourism infrastructure helps to make the cultural landscape visible to non-Indigenous people.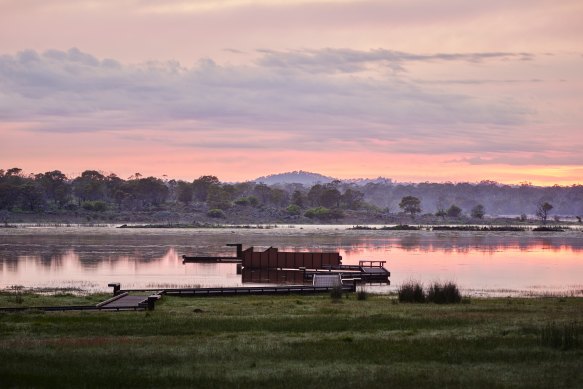 "It's a curated landscape," Moore said. "They will help visiting tourists and even locals appreciate the landscape in a new way."
8. Victoria Domestic Violence Memorial
Architects: Muir and Openwork
Project led by the City of Melbourne For the state government in East Melbourne, it was designed in close collaboration with victims and survivors, as well as traditional owners.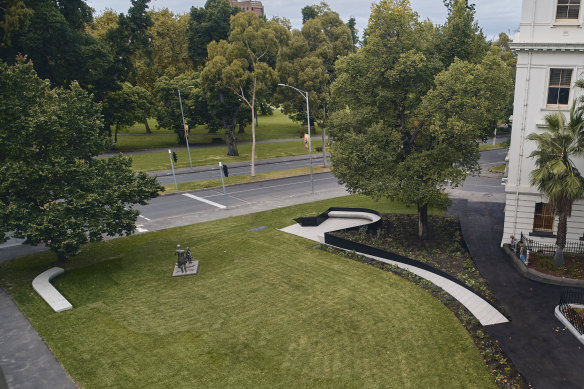 "The job [Muir and Openwork] do is very elegant because it is highly regarded, especially a sensitive project or a sensitive brief, which is a particularly sensitive project," Moore said. "
Moore said the memorial was meant to provide a place to breathe and encourage people to understand the magnitude of the issues involved.
9. Wurun Senior Campus
Architects: GHD Woodhead and Grimshaw
A vertical school campus in Fitzroy North is built over six storeys to celebrate Aboriginal stories and history.
"What can we do to make sure the spaces where students study in the future still get all the benefits of the smaller sites…still feel like a community and still feel like they can have their own space," Moore said. "They don't feel like they're in overlapping spaces."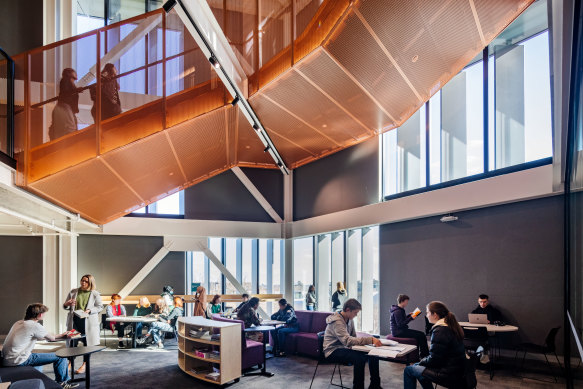 Moore said the campus encourages students to have different conversations as they move from one class to another.
"It's not just about having to walk through smaller, confined spaces or hallways to get to the next class and being able to see your friends as you walk around the school each day," he said. "Also bringing in a lot of natural light."
10. Melbourne Holocaust Museum
Architects: Kerstin Thompson Architects
this design Melbourne Holocaust Museum Leading storytelling and knowledge sharing event at Elsternwick.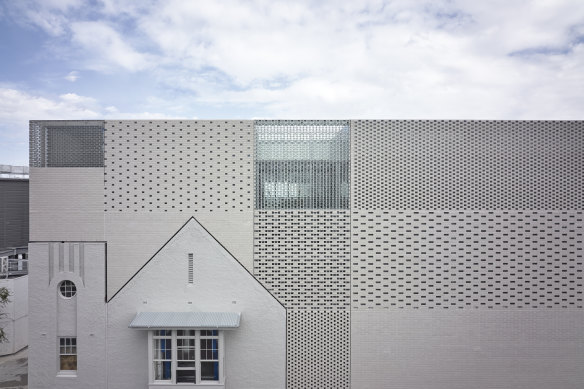 "This was clearly an extremely sensitive briefing," Moore said. "How will it address our memory of that terrible period in history? Architecturally, what can be done to frame the issues that will be discussed and addressed in these spaces?"
Loading
Moore said the design was designed to bring in natural light, and considered the phases of entering a dark space and then entering light, and how that happens.
Winners of the Victorian Architecture Awards will be announced on 16 June.
Gain insight into what's happening with climate change and the environment. Our bi-weekly environmental newsletter brings you news, questions and solutions.Sign up here.