Sydney Festival director Olivia Ansell has renewed her contract for a further year until 2025 following a surge in attendance.
Some 420,234 people attended 2023 free and ticketed events in January this year, compared with 284,376 in 2022, according to its annual report.
The 2022 festival has been affected not only by the COVID-19 lockdown, but also by boycotts over an event funded by the Israeli embassy, ​​which disrupted nearly 30 performances.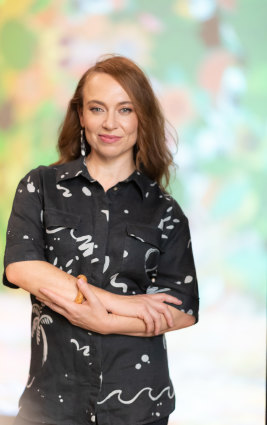 This year's figures represent a huge jump over the 160,806 who attended in 2021, when the Omicron variant of COVID-19 decimated Sydney's audience.
"We've just had three challenging years, not just two years of the pandemic, but also the previous bushfires that affected Sydney's air quality," Ansell said.
"But in 2023, people have reached a frenzy of wanting to go out and enjoy the summer in their cities – they may be delayed buying tickets because people are waiting to make sure they don't have COVID or borders don't close, but a lot of people I bought tickets on impulse."
Ansel, who will be traveling over the next few months for shows and speaking with arts companies around the world to develop plans for 2024, said it was encouraging that more than 86,000 people attended one of the events. a big show, Frida Kahlo: The Life of an Icon, Sectional view of Barangaroo.
This immersive biography takes viewers on a "virtual reality" journey through the life of one of the most influential artists of all time, using 360-degree holographic digital projections.
"That event attracted 80% of the [of] People who are attending the Sydney Festival for the first time, they are not just Sydneysiders, many are foreign inbound tourists," Ansell said.