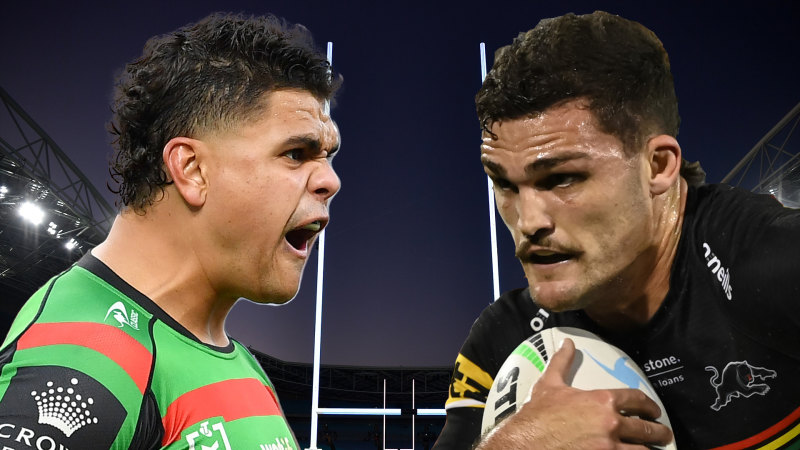 Penrith is the favorite to win the title tonight, but if anything this season has changed it has been unpredictable.
The team has come back from falling behind by 20 points, is always guaranteed a field goal in a game, and with Latrell Mitchell and Nathan Cleary on the floor, we might make two tonight. Divide the ball.
Here are Andrew Johns' predictions for tonight's game:
The predicted wet weather could suit Penrith and hamper the Bunnies' passing. Jai Arrow played a big part in midfield along with Tom Burgess and Cameron Murray. I was impressed by Davvy Moale, at center they usually don't mature until late in their careers, he was a premature baby. I also like what Hame Sele has been doing.
Liam Martin is a big shot. That makes their bench even thinner as players like Scott Sorensen start. I think the Rabbitohs can come home close.
Joey's tip: Rabbitohs 2
First try scorer: Damien Cook
Player of the match: cameron murray