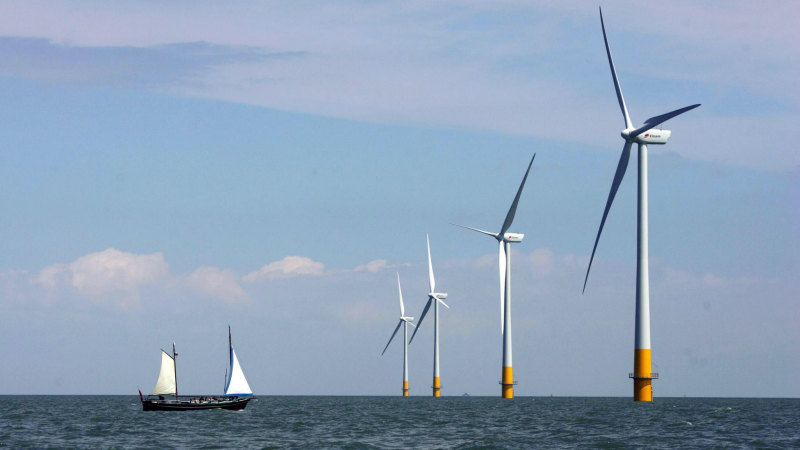 The head of the National Cyber ​​Security Center (NCSC) has issued a formal warning to key national infrastructure operators of a new threat.
Loading
Lindy Cameron, chief executive of the NCSC, said: "Resilience must urgently move to the top of our investment list if the UK is to become the safest place to live and work online."
GCHQ's security unit has also warned that hacker-for-hire operations are expanding, with internet companies offering their services to the highest bidder.
Details of a Russian sabotage plot in the North Sea have emerged following a joint investigation by public broadcasters in Denmark, Norway, Sweden and Finland. Russia is believed to be developing plans for an all-out war with the West.
There has been growing concern about the security of North Sea infrastructure amid heightened tensions with Russia, especially after the Nord Stream pipeline attack.
Loading
Defense Minister Ben Wallace warned last year that Norway's oil and gas infrastructure was "particularly vulnerable" because it has become a major supplier to Europe. The Royal Navy is buying two dedicated undersea surveillance ships, which are expected to enter service this year.
Senior officials at the AIVD, the Dutch equivalent of MI5 and MI6, also warned of the discovery of a Russian mapping facility in the North Sea after a vessel was intercepted near a wind farm last year.
In February, a Russian vessel without an automatic identification system entered Belgian and Dutch waters.
At the time, Dutch intelligence accused Moscow of "trying to map what the Netherlands' energy supply looks like". Around 50 Russian "ghost ships" are believed to be operating in the North Sea. An investigation by the Scandinavian broadcaster has found that the Admiral Vladimirski, officially registered as a marine research vessel, may be a spy ship.
Footage from the boat showed a man armed with a military-grade rifle and wearing a balaclava as their reporter approached.
"We simply can no longer protect our offshore waters, and the right thing to do is go further afield with our current peacetime-sized navy, army and air force," Elwood said.
A MoD spokesman said: "In the wake of the Nord Stream incident we have increased Royal Navy patrols and invested £65m in [$120 million] On the first of our two multipurpose marine surveillance vessels. "
london telegraph
The Morning Newsletter is our guide to the most important and interesting stories, analysis and insights of the day. register here.