Electricity and gas provider Origin Energy has approved the first phase of building a $600 million giant battery to help replace its Eraring power station, the largest coal-fired generator in the US, which it intends to close as early as 2025.
The ASX-listed energy supplier said on Thursday that work would begin "within a few weeks" on the 460 megawatt-hour battery, which will have two hours of storage and is one of the largest in Australia .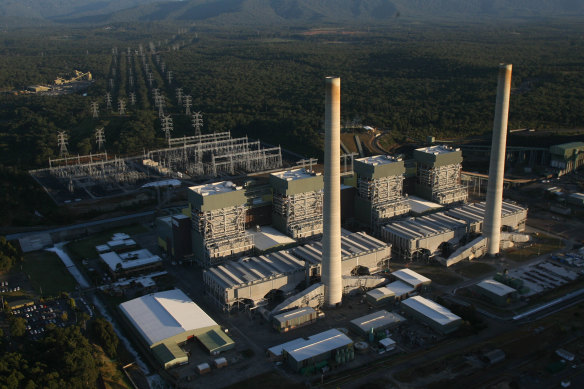 Origin chief executive Frank Calabria said the approval of the Eraring battery was an important milestone for the company and an important step in its strategy to accelerate the deployment of renewable energy and energy storage across its product portfolio.
"We are pleased to make a significant capital investment in Origin's first large-scale battery project to support the growth of renewable energy in the national electricity market, while expanding our own portfolio of renewable energy developments," Calabria said.
Origin put out a notice last year saying it intended to reduce the time to decommissioning its 2880MW Eraring power station in NSW by up to seven years – from 2032 to 2025 at the earliest – and outlined plans for "multi-gigawatt" growth. The new goal is to use renewable energy by the end of the decade.
Loading
it serves as a board of directors Origin Energy recommends shareholder approval for $18.7 billion takeover Offered by a consortium of Canadian asset manager Brookfield and US energy investor EIG.
Brookfield, which will buy Origin's domestic energy production and retail business, outlines ambitious plans Spend another $20 billion Transform the company into Australia's largest provider of clean energy.
While coal-fired power stations still supply more than two-thirds of electricity supply on Australia's east coast, the influx of renewable energy sources with lower operating costs has fundamentally reshaped the market and weakened the economic viability of coal, especially in During the daytime in the middle of 2019, when the solar energy is most abundant. Australia's major power providers including AGL, Origin and EnergyAustralia are increasingly bringing forward the closure dates of their aging coal power assets and increasing investment in clean energy.