Steel Dynamics rose 8 percent, homebuilder DR Horton rose 6.7 percent, casino operator Las Vegas Sands rose 6.2 percent and steelmaker Nucor rose 6.7 percent after its latest quarterly profit topped expectations.
Broadly speaking, most companies have beaten profit estimates early in the reporting season so far. That's likely in large part because expectations were low for it.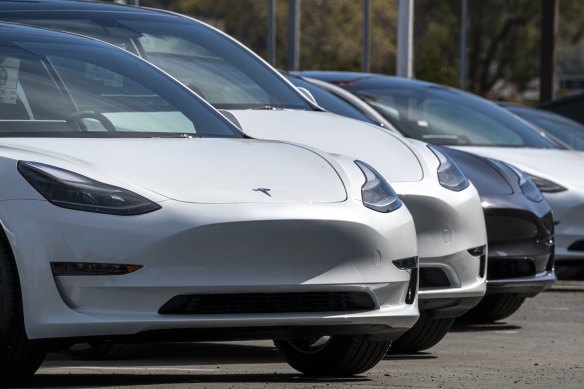 Analysts predict it would mark the biggest drop in earnings per share for S&P 500 companies since the 2020 pandemic hammered the economy. Profits are under pressure due to persistently high inflation, interest rates much higher than a year ago and a slowdown in parts of the economy.
In bond markets, yields fell after several U.S. economic reports.
Slightly more workers filed for unemployment benefits last week than the previous week, a potential signal that the still-strong job market is starting to soften under pressure from much higher interest rates. Continuing claims for unemployment benefits also rose to the highest level since November 2021, said Rubeela Farooqi, chief U.S. economist at High Frequency Economics.
A separate report said manufacturing trends in the Mid-Atlantic region had weakened far more than economists expected.
They helped lower the yield on the 10-year Treasury note to 3.54% from 3.59% late on Wednesday. The two-year yield, which is closer to the Fed's expectations, fell to 4.12% from 4.25%.
The Fed has been intent on cooling the broader economy for more than a year in an attempt to curb high inflation. It does this by raising short-term interest rates. It's an effective but blunt tool that slows down the overall economy, increases the risk of recession and hurts investment prices.
With mortgage rates climbing rapidly, the housing market was one of the first sectors to buckle under the weight of the Federal Reserve's rate hikes. A report on Thursday said sales of existing homes slowed in March but remained above the bottom hit earlier this year.
Loading
Thursday's drop in yields helped cushion some of the stock market's losses, as lower interest rates tend to boost investment.
Overseas, Asian shares were mixed after data showed Japan's trade deficit narrowed in March as exports rose more than expected. But exports to China fell, reflecting a slow recovery from pandemic disruptions.
European stock markets were modestly lower.
Associated Press