More than 200 police officers in dozens of buses and Highway Patrol vehicles stopped a total of 3,993 motorists from Friday night through Sunday morning.
"It's been a huge success," Police Minister Mr Anderson said yesterday. Statistics show random testing is more than just a revenue-generating gimmick.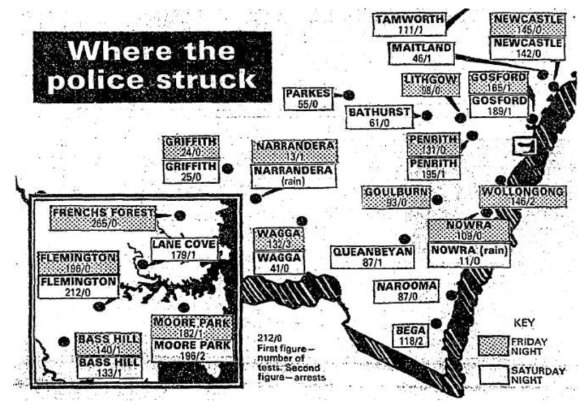 A total of 1,070 motorists were pulled over in the city, with only nine drivers over the limit, according to police data. In the country, 878 drivers were stopped and 12 were arrested.
One of the few issues is the performance of the old government buses.
The six buses were between 14 and 20 years old, and several of them failed after blowing fuses.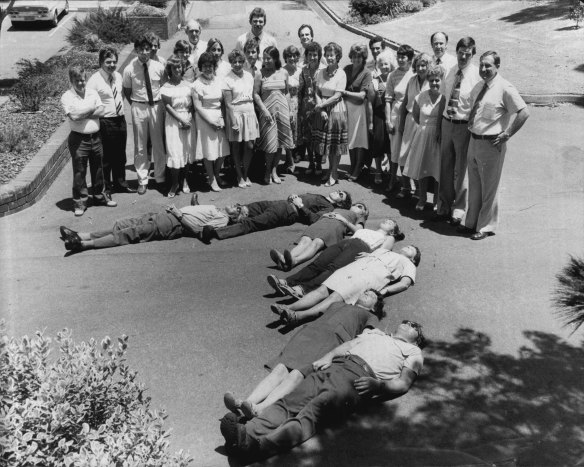 Most big clubs will not comment on the impact of breath testing on their sponsorships.
But Mr AJ O'Grady, night shift manager at the North Sydney League Club, said the numbers were the same and alcohol sales were down.
"Our orange juice sales are at an all-time high," he said.
Brian Hardie, Gazebo's duty manager, said several people had booked rooms after the hotel's Christmas party.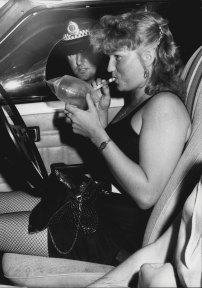 Another city hotel said many people were walking down the street to book rooms because they couldn't find transport to get home.
Some smaller social clubs have reported significant declines in numbers.
At the 1,500-member Cronulla Golf Club, weekend crowds more than halved.
Liquor stores and retail liquor store trade increased slightly.
"Bar sales have dropped significantly over the past two days, down about 25 per cent," said Mr Shaun Keeley, manager of the Vicar at the Dural Wakefield Hotel. "But the bottler's revenue has increased by about 10 to 15 percent."
Mr Keeley said instead of buying 12 cans of beer, people were buying four cans of lager, just enough to keep them under the limit.
• Road tolls in 1982 were 1,226, one more than the same period last year. Seven weeks earlier, the death toll was 29 higher than in 1981, compared with 48 more on Oct. 1.
Loading
Among those killed at the weekend were Mickolia Ostrowski, 65, a pedestrian hit by a car in Canley Vale on Saturday, motorcyclist Sean Buckley, 25, who crashed into a power pole in Warilla on the south coast on Saturday and Brett, 17. Catford, a passenger in the car that left Mount Keira Road on Friday night.