long Julian Assange jailed People serving time at Belmarsh Prison in England can be traced back to Chelsea Manning. In February 2010, Manning, a brilliant intelligence analyst for US troops in Iraq, sent a short video to WikiLeaks. Chilling "collateral murder" video depicts two US Apache helicopters firing deadly artillery at a group of Iraqis and two Reuters journalists. We get to see their bodies blown apart, hear the callous remarks of the American crew, and get a glimpse into the horrors of actual combat.
When Assange released the disturbing footage from the National Press Club in Washington in April 2010, he and WikiLeaks instantly became household names around the world. Now, he faces extradition to the United States under the Espionage Act. The "collateral murder" also resulted in Manning's arrest, court martial and 35 years in prison, the longest ever committed for a leak.
This riveting memoir opens on a dramatic note. Redeploying to Iraq and battling a severe snowstorm, Manning found a Baltimore bookstore and uploaded 720,000 classified military and diplomatic documents over the slow and unreliable internet. With only 30 minutes to spare, Barnes & Noble Wi-Fi did its job. Soon, WikiLeaks and three media partners — protector, New York Times with Mirror – Releases disclosures that embarrass U.S. officials and intelligence agencies.
She hopes to expose the inconsistency between two versions of reality: what she observed in Iraq and what Americans believe at home. "We are dying for posturing and bullshit," she wrote. She's not a lunatic or a slut (what the military calls an informer), but she's completely uninterested in what she sees and hears.
Rather than address the moral dilemma between uncovering the truth and allowing unfiltered access to sensitive information, the memoir returns to her troubled early life: a violent and abusive father, an alcoholic mother, homelessness and her ongoing struggle with sublimated gender dysphoria. It tells, in sometimes harrowing detail, the inner story of her courage, pain and resilience that we only vaguely know from widespread news coverage.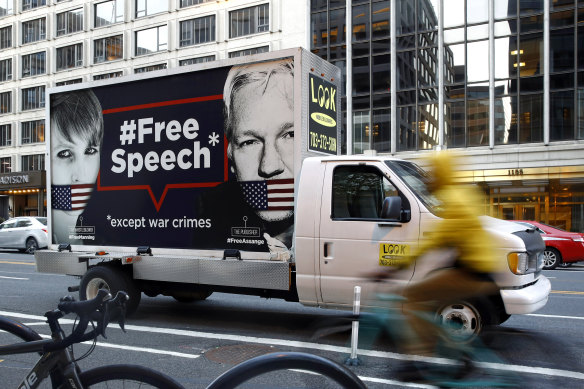 After his arrest, Manning endured 59 days of "catastrophic terror and animal solitude" in a small metal cage in Kuwait. She had a psychological breakdown and attempted suicide. Solitary confinement continued after moving to Quantico, a military prison in Virginia. There she awaits a long-delayed court-martial.
So far, she writes, "I'm dead." After her 2013 conviction, she was transferred to Fort Leavenworth, Kansas, where she organized a prison strike. She legally changed her name, but was denied (until 2015) sex-affirming hormone treatment. The three periods of imprisonment are recounted in a raw and honest manner that is both vivid and uncomfortable to read.
The book contains two intertwined stories: Manning's inspiring fight to defend her right to transition, and the background and aftermath of the leak of military secrets. While advocating for trans women and advocating for transparency are not directly related, as her homophobic and sexist bullying at her Baghdad workstation intensified, so did her private outrage at the injustices of the Iraq war and her desire to expose it publicly exacerbated.