Prominent Iranian actress Taraneh Alidoosti was arrested by local authorities on Saturday after posting on social media in solidarity with the anti-government protests that have rocked Iran for nearly three months.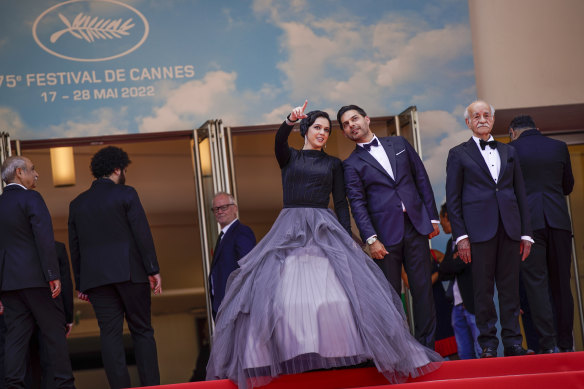 Alidoosti, 38, was arrested in connection with what state news media said was "unsubstantiated comments about recent events" and "publishing provocative material".
It was one of the most high-profile detentions by Iranian authorities to suppress a women-led uprising that began in September. The protests were sparked by the death of a 22-year-old woman, Mahsa Amini, Detained by Morality Police on charges of breaching mandatory hijab rules. Iran has faced international condemnation for its violent response to the demonstrations.
In recent weeks, Alidoosti, whose credits include the Academy Award-winning salesmandrew attention after posting a photo of herself without a hijab while holding a sign saying she supported protesters who have been calling for an end to authoritarian civilian rule in Iran.
Ali Dusti urged people to speak out this month after the Iranian government announced the hanging of Mohsen Shekari, a 23-year-old prisoner arrested during protests sweeping the country.
"Your silence means supporting oppression and oppressors," she wrote.
As of Sunday, Alidoosti's Instagram account appears to have been removed from the platform, and her Twitter account appears to have been suspended. Her most recent posts are no longer visible.
In a brief Telegram post announcing Alidoosti's arrest, state news agency IRNA said Alidoosti "did not provide documents" to support some of what she said were "claims." She was arrested "by order of judicial authorities," according to the Telegram post.