Pope Francis has announced he will return to Greece three fragments of the Parthenon Marbles that have been kept for centuries in the Vatican. The unexpected announcement is likely to intensify pressure on the British Museum in London to bring its vast collection of Parthenon friezes back to Athens.
The Vatican did not return the marble fragments to the Greek government, but to Archbishop Ironimos II, the head of the Greek Orthodox Church.
The Holy See did not give a timetable for the handover, or whether the archbishop should hand over the fragments to other Greek collections in Athens. The Vatican said the Holy See's decision was intended to be a "concrete sign" of universal friendship between the two Churches.
It noted that the three fragments "have been lovingly preserved for centuries in the Vatican Museums and displayed to millions of visitors from all over the world".
These sculptures include heads of horses, boys and bearded men. The Parthenon Marbles, known in England as the Elgin Marbles, are the carved friezes surrounding the outer walls of the Parthenon, one of the rocky outcrops known as the Acropolis in central Athens superior. Built between 447 BC and 432 BC, this temple is dedicated to the goddess Athena.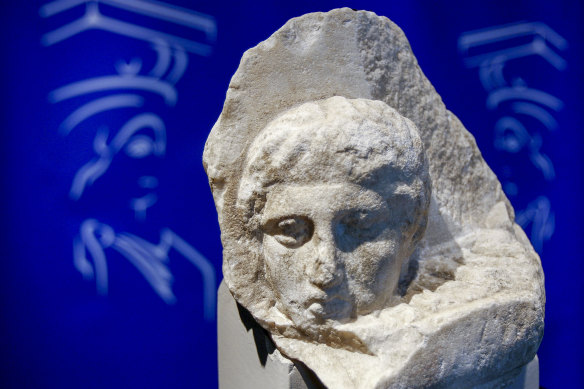 The Elgin Marbles were acquired in the early 19th century by Lord Elgin, who was then an Ottoman diplomat.
Greece has long called on the British Museum to return its collection, which will join a Greek-owned frieze at a modernist museum at the foot of the Acropolis. Greek media recently reported that George Osborne, director of the British Museum, had secret talks with Greek Prime Minister Kyriakos Mitsotakis on the return of the marbles.
The British Museum did not deny that talks had taken place, but said it would not "demolish" the art treasures in its collection.