"He said, 'Take care of Varda. She's part of the bar's history," Kazuko said. "She's also a part of Sydney's history and an important part of our little family."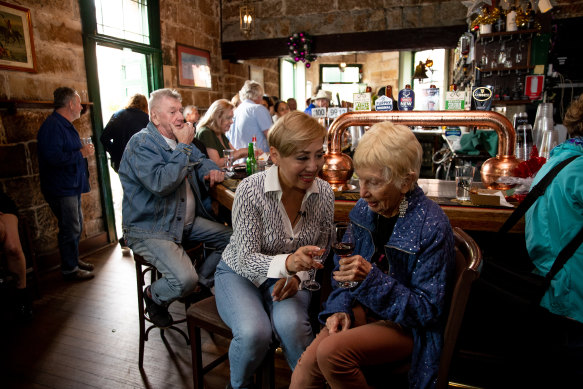 For Marshall, who turns 95 on Monday, music is a social event. She doesn't rehearse, and rarely plays during isolation and lockdown: "What's the point if no one is with you? You're alone, it's boring."
Marshall grew up in a musical family in Sydney's inner city and eastern suburbs, first in Zetland, then Kingsford, where she still lives. Her mother played the piano, and she started playing music when she was about 5 years old, although she didn't pick up the saxophone until her 50s. A natural musician, she taught herself.
Loading
"I started small, but I had osteoarthritis in my back, so I couldn't keep it up," she said. "I wanted to keep up with the music, so I thought, 'Blow it, I'll get the saxophone'.
"I can't read music, I just know what sound is."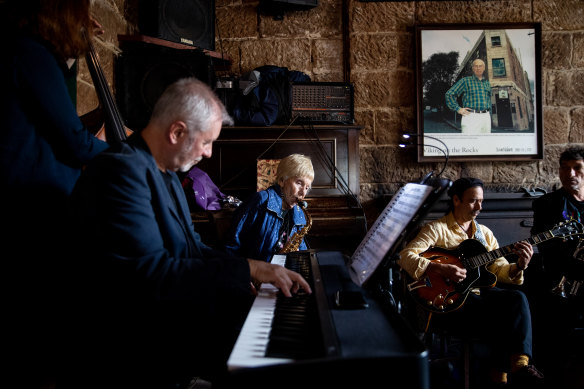 Nelson said music has been a constant in her life after her friends, bandmates and two husbands were long gone.
"Her friends are her music … the music is at the heart of this bar," she said. "Everyone came from the countryside, from far away to hear the jazz band."
Mayor Clover Moore wrote a letter to Marshall celebrating her 95th birthday, praising her "enduring contribution to the cultural life of our city."
"I can't read music, I just know what sound is."

Valda Marshall, longtime CBD saxophonist, just turned 95
Founded in 1843, the Hero of Waterloo will celebrate its 180th anniversary next year and Marshall has no plans to retire the saxophone any time soon.
"I think 95 is not bad," she said. What is her secret?
"Keep breathing."