The devout Gavoka said Fiji was a Christian country and policy would be based on that principle, but he poured cold water on speculation he was seeking a Christian state.
"We have a secular state in Fiji but … we are a very Christian people and that will dominate the way we do things as a government," he said.
In a possible tripartite alliance, the ministries and the possibility of Gavoka becoming deputy prime minister are still under discussion.
He said any government under him would not sign a bilateral security arrangement with China and would work closely with Australia and New Zealand and members of the Pacific Islands Forum on the international stage.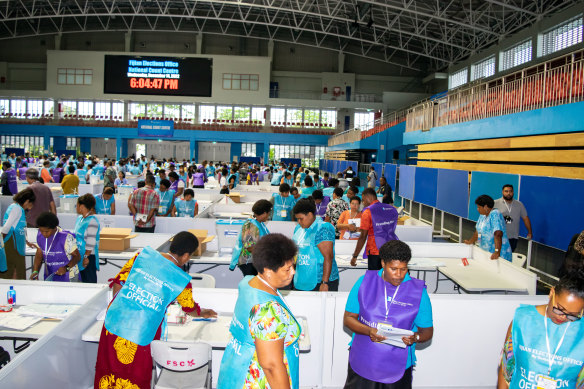 "I know the Solomon Islands have gone out and dealt with security issues with the Chinese and we're not going to do that," he said.
"We will go with our traditional partners in Australia and New Zealand."
But he will also push the two countries to join a compensation scheme for the descendants of Fiji's indentured Indian laborers, into which he will pour $10 million ($6.78 million) a year.
NFP leader Biman Prasad said Fiji had expressed a willingness for change, with some 58 percent voting to expel FijiFirst.
"People have given a clear mandate to the opposition and they have expressed their desire for a new government," he said.
After leading the opposition and running on the Moment for Change platform, Gavoka defended his possible partnership with FijiFirst, saying he would continue to work for the interests of his supporters.
Awami League leader Sitiveni Rabuka said his party and SODELPA are more ideologically aligned.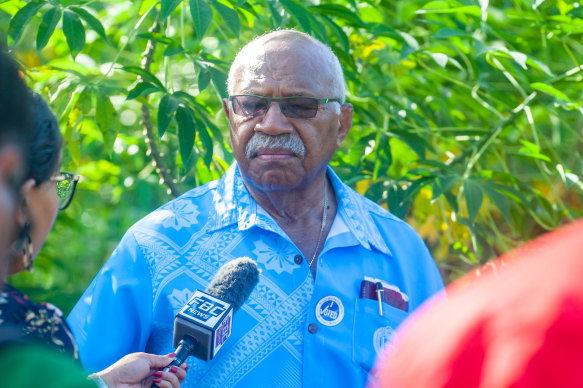 Rabuka, himself a former coup leader turned prime minister, was ousted as SODELPA leader by Gavoka in the previous parliament, which led him to form the Awami League.
"It's only natural that we form an alliance because when we look at our policies, they are harmonious," he said.
But Rabuka was more concerned when asked about Gavoka's foreign policy, saying working with regional partners would not "take away our sovereignty to conduct bilateral relations".
"At the moment, we are bound by collective agreements with our traditional allies in the Pacific," he said, adding that Fiji could not just walk away from those agreements.
But he noted that "collective, regional and bilateral relationships vary" and said he wanted good relations with China, India, the Pacific Islands and other world leaders.
This article was made possible through the Melbourne Press Club's Michael Gordon Journalism Fellowship Programme.
Associated Press