Iga Paulo was doing what most 2-year-olds do on a Sunday afternoon—he was playing outside his house.
But more than 800 yards from the children's home in Uganda is Lake Edward, one of the smallest bodies of water in the Rift Valley, home to large, hungry animals.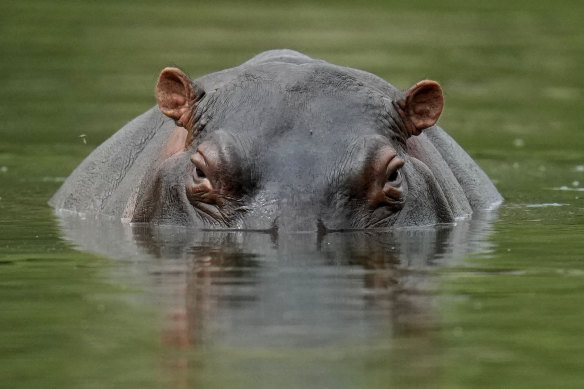 According to Ugandan police, a hippo left the lake and swallowed part of Lake Iga around 3pm local time on December 4, in an extremely unusual land attack for the area.
A bystander who witnessed the ambush began throwing rocks at the hippo in an attempt to stop the attack. Eventually, the hippo was scared off by the human attackers, spat out the little boy, and retreated into the lake.
"A nearby Chrispas Bagonza valiantly threw rocks at the hippo and terrified it, causing it to release the victim from its mouth," the Uganda Police Force wrote in a statement. ."
The police statement added: "This is the first incident of its kind where the hippo got lost off Lake Edward and attacked a young child."
Yiga was taken to a nearby clinic with his injuries before being transferred to Bwera Hospital in western Uganda for further treatment. Authorities said he was vaccinated against rabies and released from the hospital, where he was cared for by his parents.
"While the hippos were scared back into the lake, all residents of the sanctuary and its habitat should be aware that wild animals are very dangerous," the police statement read. "Instinctively, wild animals see humans as a threat, and any interaction can lead to strange or aggressive behavior."
According to Virunga National Park in the Democratic Republic of Congo, hippopotamuses are the third largest land animal in the world and live mainly in rivers, lakes and swamps in eastern, central and southern sub-Saharan Africa.