Berlin: German police recovered most of the treasure stolen from the famous "Green Vault" robbery in Dresden in 2019 in a raid in Berlin in the early hours of Saturday morning.
German police and prosecutors said on Saturday that police special forces and prosecutors found and secured 31 items in a $120 million robbery in 2019.
Among them was the chest star of the Polish Order of the White Eagle and an ornate diamond tiara, authorities said.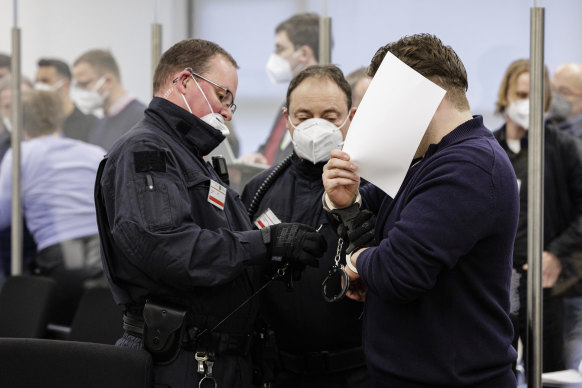 Their return follows negotiations between prosecutors and defense lawyers for the Germans who are on trial for breaking into the Gruenes Gewoelbe (Green Vault) museum in November 2019.
All told, the pieces stolen from one of Europe's greatest art collections contain more than 4,300 diamonds and are estimated to be worth more than 113 million euros ($120 million).
Loading
Prosecutors believe the thieves sawed off part of the window grille ahead of time and then reinstalled it to gain access to the building as quickly as possible during the robbery.
The returned items will be inspected by experts "to confirm their authenticity and integrity," the authority said.
Parts still missing include an epaulette with a gemstone known as the Dresden White Diamond.