This grace, Watkin points out, is liberating. We don't have to contribute to our salvation or earn merit through our good deeds; rather, salvation is a gift and morality is an exercise in gratitude. He said performative narratives were prominent in contemporary life, and those on the "wrong" side of various debates were judged harshly. But the grace revealed by the Christian good news undermines this, because those who are "right" do not feel superior because they know that what is right is judged by mercy, not performance.
According to University of Melbourne philosopher Christopher Cordner, this is an important aspect of grace that must come from without, although this is not necessarily a religious understanding. It might just be the strength to stick with it: "It might be you keep changing diapers, or you make soup, or it might be something on a larger scale, on a political level. It's an openness to things that come from outside."
Grace, like love, is a calling to the recipient, demanding of them in a way that ennobles them, Cordner said. "They're not just who they were anymore, they're not just a part of themselves, you can tell it's from another person, but looking at a person through the eyes of love, you do think they're noble."
Loading
An underappreciated aspect of grace in the secular realm is its healing properties. In psychotherapy, finding yourself accepted, finding meaning in peace, forgiveness, or allowing hope can be understood as grace, says psychiatrist Louise Newman.
Newman, a professor of psychiatry at the University of Melbourne, has worked with victims of a variety of traumas, including domestic and sexual violence, as well as migrants who have experienced torture and genocide.
"We're helping people who have lost any sense of coherent meaning to what's happened to them, and they've been hurt very, very badly," she said.
Another aspect of grace is freedom from shame and guilt. Many of the trauma survivors she worked with, even though they were by no means complicit in what happened to them, ended up feeling so guilty and ashamed that they had no self-worth and felt close to death.
"They often keep a sick secret because the fear becomes their inner reality — they get stuck in survival mode. These people are thinking about suicide every day," says Newman.
An example is a woman from the former Yugoslavia whose baby was killed in front of her, along with many other children. "She didn't tell me for a year. "I thought you wouldn't like me once you heard that," she said. "She had nothing to do with it, she was rounded up with all the other women in the village, but of course she was haunted by it and tried to kill herself."
Grace means the possibility of a connection that doesn't blame the victim for her negative state, Newman says, and a therapist might offer that connection. It brings to the patient a hope of connection, a hope of mirroring another, whether it be a therapist or God: the weakened ego is so flawed there is no hope. "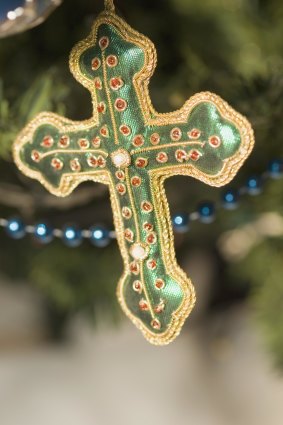 Natasha Moore, a senior fellow at the Center for Public Christianity, also finds an illustration of grace through psychology: the concept of noncomplementary behavior. She said humans generally respond in complementary ways: If you are nice to me, I will respond with kindness; if you are angry and aggressive, I will reflect back. "It's very counterintuitive to act in a non-complementary way, especially with love or peace in response to anger and rejection, and that's grace."
Grace takes us out of orbit, Moore says, whether it's the way we spin ourselves or the way we spin each other. Grace can overcome the transactional nature of relationships. Such acts of sacrifice are uncommon in public life, and even less common in politics, where it is difficult to extend grace to the tribal public square.
But it has to exist in human relationships, Moore said, because humans often screw up and hurt each other, either unintentionally or on purpose. "Relationships have to have grace to last. In families, friendships, romantic relationships, people give each other grace all the time – but it doesn't.
"Every time people forgive or give in to each other and parents give in to their children and vice versa, you are extending grace and breaking a cycle that would otherwise corrode and ultimately destroy the relationship. Relationships need the oil of grace, Otherwise it cannot last.
"Grace creates the possibility of change, of transformation, so that we don't get bogged down in our own mistakes or those thorny issues we have in our relationships."
Moore said Christians, at least in theory, have an additional incentive to show grace, which is their belief that God has shown them amazing grace. "If he grants us grace and sacrifices himself for us on such a grand scale, the ways in which others have failed us, or our own failures, seem insignificant."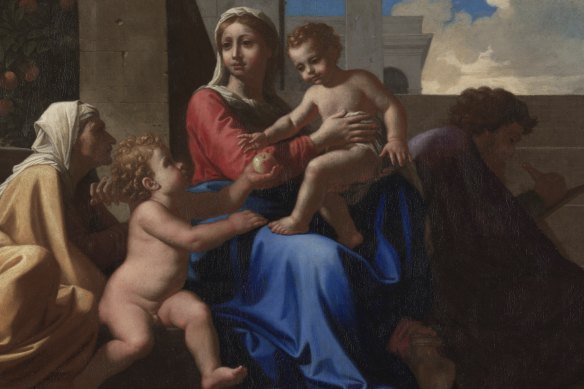 Christmas, she says, is the ultimate non-complementary move — the opposite of "Are you naughty or nice?" Santa asked the question. Humans rejected God, but instead of rejecting humans, God became human, became a baby, endured human weaknesses and insults, and restored the dignity of human relationships: "He is the one who breaks the cycle."
Of course, in family life, celebrating Christmas isn't always pure fun. Many families have one or more members become aggressive after a drink or two, leading to severe and long-lasting breakdowns. With expectations so high, especially since commercial messages portray happy families with expensive finery, disappointment seems almost inevitable. For poor families, Christmas can be a relentless reminder of their ubiquity.
So, believe it or not, we should all approach Christmas on some level as a family event and a time to count our blessings. Forgive and forget if someone at the table misbehaves.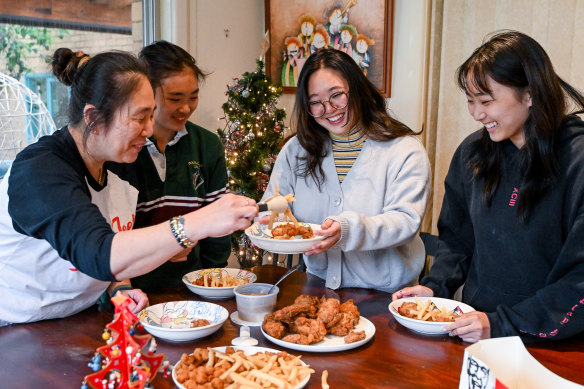 Prominent American pastor Tim Keller has observed that forgiveness, a form of grace, is disappearing in Western society. "A society that loses its ability to forgive and receive forgiveness can be crushed under the weight of recriminations and reckoning," he said in New York Times This month.
Social media plays a nefarious role where missteps and impulsive posts are never forgiven but can be perpetuated in a politically rife vitriol and calls for reconciliation "sound like bipartisanism, lisp and lack of principle and courage ".
Yet, Keller asks, what is the alternative to forgiveness? As a small-town pastor who counsels married couples, he's found that those who receive forgiveness often survive, but those who don't always separate.
"Without forgiveness, no relationship or community can be sustained. Without forgiveness, centuries-long cycles of revenge, violence, and genocide repeat themselves. Without forgiveness, you are more prone to heart attacks, heart attacks, strokes, and depression.
"We should forgive because it is very practical. To not forgive is to destroy the health and harmony of one's body, relationships and human society as a whole."
Forgiveness requires the giver to be willing to sacrifice their own interests for the good of the community, Keller said, and here Christianity offers a unique resource, even compared to other religions.
"At the heart of the Christian faith is not primarily a great, wise teacher (although Jesus was too), but a man who died for his enemies so that he could obtain divine forgiveness for them. When you accept that Jesus' self-sacrifice was for you When the thought is complete, crucifixion becomes an act beyond beauty…giving you a profound humility and a towering bliss, even the joy it takes to forgive others."
The Gospel of Luke records that when Jesus was crucified in agony, he prayed for the Roman soldiers: "Father, forgive them, for they know not what they do."
That is the pinnacle of grace, the example to which we cling.
Barney Zwartz, The Age's religion editor from 2002 to 2013, is a senior fellow at the Center for Public Christianity.
If you or anyone you know needs support, please call Children's Helpline 1800 55 1800, lifeline 131 114, or beyond blue 1300 224 636.