Australians are stranded in Peru as violent protests erupt near the famous Incan ruins of Machu Picchu.
More than 170 Australians have contacted the embassy in Lima, according to the Department of Foreign Affairs and Trade.
"Many of them are located in the cities of Cusco and Machu Picchu, where transportation options are limited," said a statement from the department.
It is not aware of any Australians injured or detained in the unrest.
A travel warning on the Smartraveller website is advising Australians to reconsider travel to parts of the South American country due to "violent protests and demonstrations".
It urged people in the area to be aware of local curfews, avoid protests and monitor local media.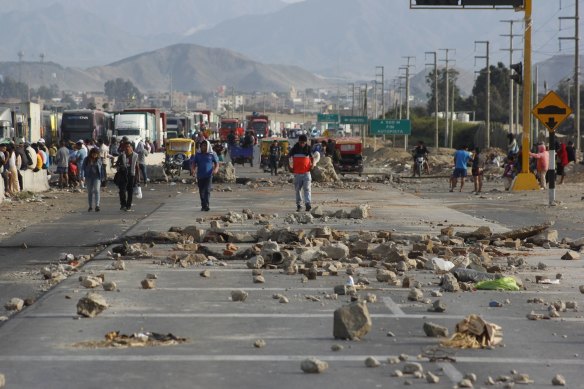 "Due to civil unrest and protests, a national state of emergency and local curfews have been imposed. Cusco, Arequipa, and Puno airports are temporarily closed and roadblocks are widespread, limiting transportation options," the warning read.
Sydney woman MacKenzie Reynolds told Nine she was unsure how to leave the area.