A short, sharp cry stopped me in my tracks. It echoes among towering trees and ferns. A walker is entangled in whip-like vines, with tiny barbs hanging from his T-shirt. When we stopped to help, my guide, Candace Stone from ParkTours, said: "It's called a hold." "It's actually a hand that grabs anything that gets in the way. If it catches you, well, you have to wait a while before you can be free."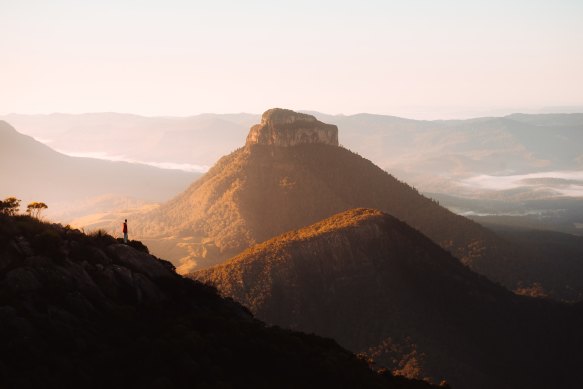 This might seem like an inauspicious start, but waiting a while is exactly what I want to do. Over the next three days, I'll be exploring the Scenic Rim in Yugambeh country, an area 90 minutes' drive southwest of Brisbane, an ancient caldera surrounded by verdant rainforest, mountains and charming villages.
Candace points out wild lime trees, bush turkey mounds the size of small cars and silk threads leading to funnel-net nests. Our destination was Curtis Falls, where water gushes from basalt columns into the rock pools below.
Despite the short walk, I worked up an appetite. Down the road, in the heart of Mount Tamborine is North Stores, a vibrant hub of food, arts and sustainability. It's the perfect place to spend an afternoon, dining at Picnic Real Food Bar, or strolling through Potta's ceramic studio or Christine Sharp's art studio. It would be a shame to leave, but I'm a 45-minute drive from my next stop, Beechmont Estate, a resort on the edge of World Heritage-listed Lamington National Park.
Beechmont Well-appointed log cabins and gazebos surround a striking main house. My luxury pavilion has sweeping countryside views. After a long soak in the deep bath, I went to have dinner. "Everything we serve in the paddock [the on-site restaurant]except for salt and oil, all from within a 45-minute radius," says executive chef Simon Furley. The food is excellent; especially the hearty dish of oyster mushrooms and rhubarb, and the Lime parfaits, wildflowers and strips of Cyprus pine.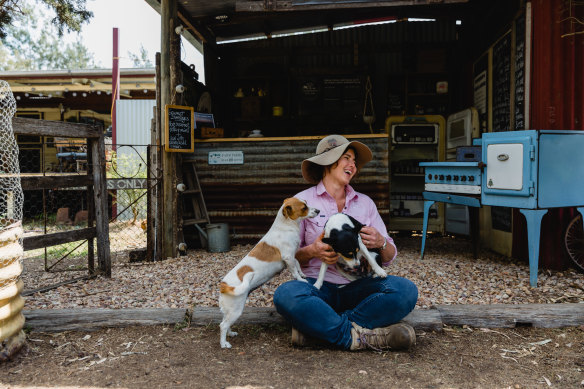 One of the businesses supplying the estate is Tommerup's Dairy Farm, located in the picturesque 'Lost World' area of ​​the Scenic Rim, a 75-minute drive from the hotel. Run by fifth-generation farmer Dave Tommerup and his wife Kay, this ethical small farm is open on farm stays and market days.
Loading
As the couple showed me around, chickens scratched in the dirt and a litter of rowdy piglets rejoiced in their mud baths. The farm's bountiful milk comes from a herd of around 20 Jersey dairy cows. "People called us fake farmers because our farm was small," Kay said. "But we love our animals, and we focus on quality not quantity." I leave with a packet of hand-cured butter and some free-range eggs.