"The narrative in the conversation is more important than the event, and I don't feel burdened by having to say 'this happened, this happened'. If you have a cup of tea or a pint of beer with a friend, it won't happen Too many things, it's just a conversation. Things do happen [in the book] But that's not the main thing, the main thing is what they're talking about. "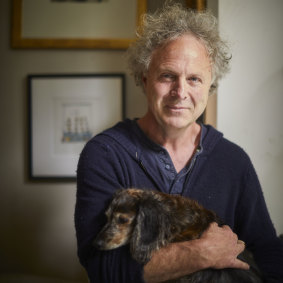 boy, mole, fox and horse It almost reads like a guide to living the good life. Does Mackesy consider herself a philosopher?
"I would never call myself a philosopher. But you get to a point in your life where you know what's important. You're going down a dead end, what's really important and what's not. It's amazing to me Is the important thing. I'm not saying something new, it's just a lifetime of conversations and lived experiences with other people. I remember thinking, if I get hit by a bus tomorrow, what am I going to regret not saying? And I also think The simpler and more straightforward we are, the better.
"One of the things we can do as humans is to help each other understand and not fall down the rabbit hole of complexity that confuses us."
The book was released six months before the pandemic hit.like julia baird's Phosphorescencewhich seems like a prescient product.
"There's a certain synchronicity going on. When I was doing this, I had this strong feeling that we had to get it done, we had to get it done somehow," Mackesy said. "There's a sense of urgency and I'm not sure why."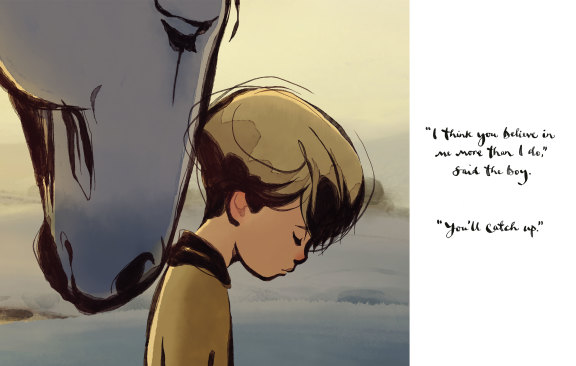 To his delight, the UK's National Health Service began using images from the book on screens in hospitals. When they asked if they could use them elsewhere, he said sure.
"So they're used in psychotherapy rooms, cancer wards, children's wards, whenever possible – I'm appalled by that. A lot of the drawings are about storms – they're over and the storm gets tired, stuff like that.
"That was one of the greatest moments of my life…and then seeing them in schools and on lampposts in California. I don't know, if you can find a way to help someone, it's so satisfying, I never I didn't think it would bring comfort to someone I'd never met. Seriously, it's a weird thing."
Loading
Filmmakers came up with a number of ways to adapt the book during the lockdown, but Mackesy decided to take matters into his own hands, co-directing with Peter Baynton tiger for tea), and adapted from the original book in collaboration with Jon Croker.
Mackesy is still thinking about his creative success and how it resonated. "For me, this book is about being human…it's about the existential journey and being as honest and loving as possible."
Find out the next TV show, streaming series and movie to add to your must-see list. Get a watchlist sent every Thursday.