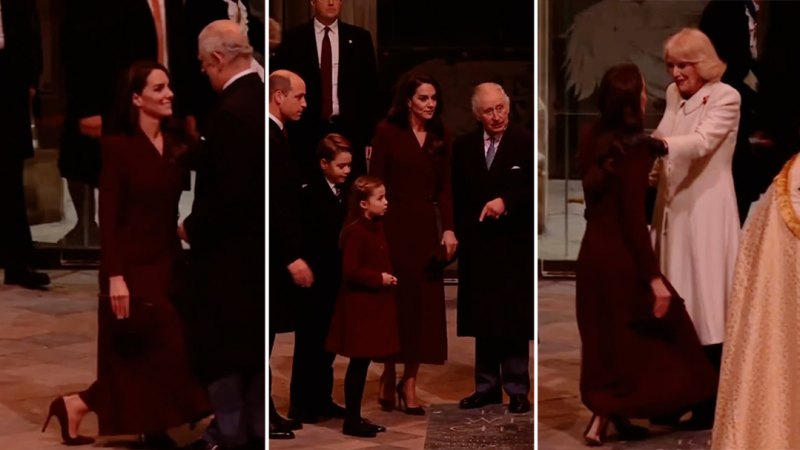 Kate Middleton publicly curtsies to King Charles, Camilla and Queen for first time
Sorry, this feature is currently unavailable. We are working hard to restore it. Please try again later.
Kate Middleton performed her first public curtsy to King Charles and Camilla flawlessly at the second annual A Christmas Carols concert.