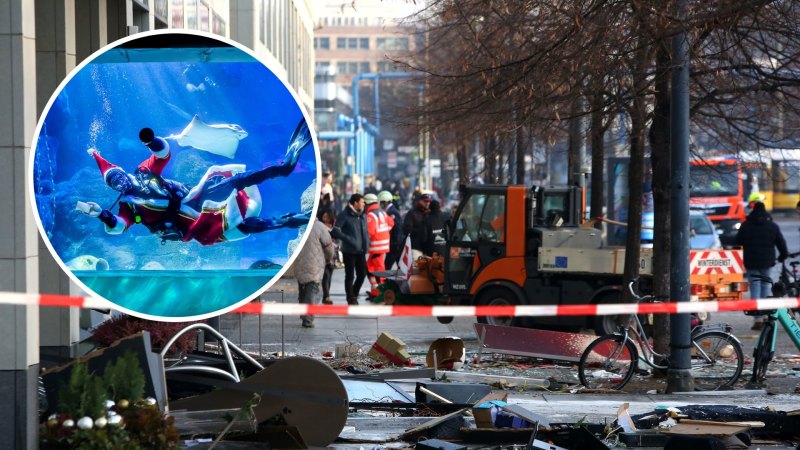 Neither the fire brigade nor police commented on the fish's fate, but police tweeted that "incredible damage has been done by the sea".
About 350 people who had been staying at the hotel were asked to pack their bags and leave the building, a fire brigade spokesman said.
Buses were dispatched to the complex to provide shelter for people leaving the hotel as the outside temperature in Berlin was about -7 degrees Celsius, police said.
Emergency services closed a main road next to the complex leading from Alexanderplatz to the Brandenburg Gate due to the flood of water gushing from the building.
According to the DomAquaree complex's website, the aquarium was last renovated in 2020. During the upgrade work, all water in the tanks was drained and the fish were transferred to an aquarium in the basement of the building, where there is a breeding care facility for the fish, it said.