Michelle Obama could have simply made a line of tracksuits that said "When they go low, we go high" (you can already buy them online, she just had to ask). Or the Instagram account that posted the life lessons from the book on the poster: her father's adage "If you feel good about yourself, no one can make you feel bad"; the importance of "starting types"; admonishing us To discover our "light".
Or she could have written a self-help book in her sleep. But no exciting punctuation and glib life advice here. the light we carry is a glance ObamaThe "Personal Toolbox… a series of honest reflections on what my life has taught me so far, the levers and hydraulics of how I got through."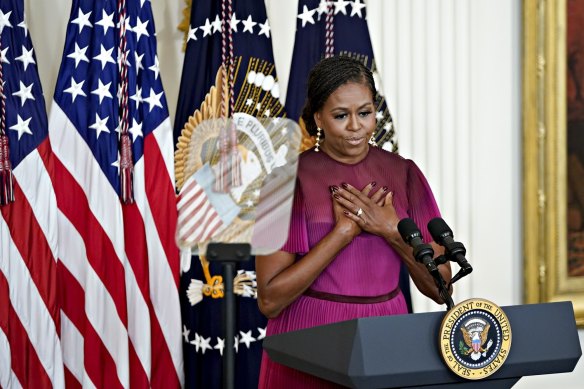 She tells these stories on a relevant family level: stories about her mother's parenting wisdom, or her own "kitchen table" of supportive friends, and the weekend boot camps she sends them to under the guise of networking ("I think You might say that energy is one of my love languages"). The focus soon expands, though.
Whenever we risk self-actualization for the sake of self-actualization, Obama brings us back to her main concern: How can these skills help us create a better world for all? Her idea of ​​self-care is that of American poet and feminist Audrey Lord: self-preservation, and therefore a political act. When she guides us through "decoding fear" or "good cooperation" (the secret is – wait for it – compromise and communication), it's so that we can deal with bigger problems: discrimination, division – in our own relationships or in our community.
"When we shy away from something new or different," she warns, "we may gather in communities built on the same foundation; we can see conformity as a comfort, a way of avoiding fear". Then we need to question our reactions to something new: "Why do you cross the street as soon as you see a black boy in a hoodie? … What makes you feel threatened by two men kissing in the street?"
Anecdotes about Barack's imperfections (he apparently struggled with punctuality and kept butter out of the fridge) become essays that address sharp political and racial divisions. The micro always serves the macro, though it's fun to hear how Barack once pointed a bullet at the reasons why they should date, fingering her at her in true pre-presidential style.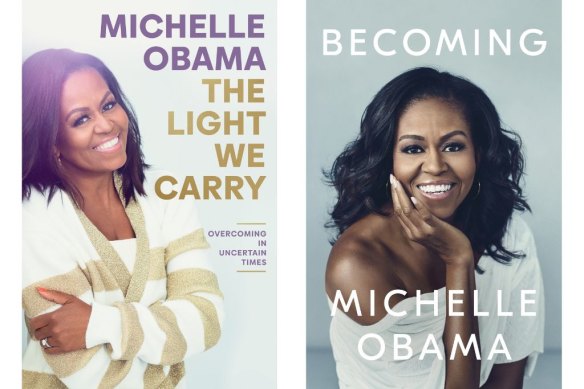 She's careful to say their relationship isn't perfect, but they do appear to be very much in sync: "Barack and I have always tried to act on the principles of hope and hard work…I believe most of us share a common goal , progress is likely to be made and measured over time, however incremental. Of course, maybe this is a sincere, hopeful story, but we're invested in it."
It's a no-nonsense book — despite the fireside feel, it reads like a long TED talk, every bit relentlessly brought home — but she deserves it. She raised her children in a place where the butler was always black but never had a president. When she talks about fear, as a black girl growing up on Chicago's South Side, you believe her. Or alone, as someone who in many rooms—Harvard, the White House—is the only one of her kind—it carries weight. The insights she shares have particular power, as she puts it, for those who believe their acceptance of these power spaces is "always conditional."