"It's really problematic," he said.
There are no exemptions for non-Indonesians or vacationers when the code is updated, and Zainal Arifin, head of the Indonesian Legal Aid Foundation's advocacy team, warned that the new law "has the potential to criminalize crimes". [Indonesian] people and foreign tourists".
"The article has been criticized from the start. Civil society warned the government in 2019 that it should not enter private space," he said.
The rewriting of the criminal law has been repeated many times, and the controversy is great. In 2019, when the old version was about to be ratified, demonstrators took to the streets in cities around the archipelago.
Albert Aries, a lawyer who worked on the amendments for the Indonesian government, said that before it was finally passed, the tourism ministry was concerned about what criminalizing adultery would do to the tourism industry.
But he said the law on premarital and extramarital sex provided a balance "between respecting the institution of marriage and private space".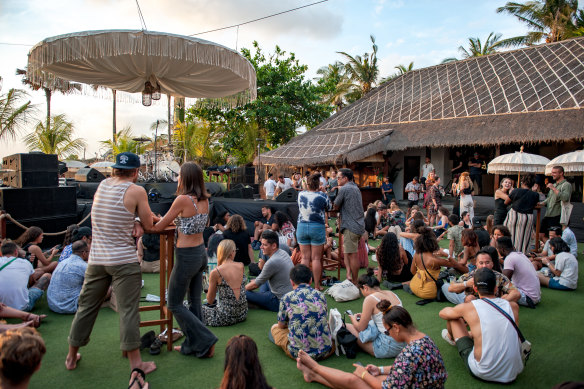 "In the old draft, village chiefs could lodge a complaint, but even in the 2019 draft, that part has been removed," he said.
"Private space cannot be interfered with by unrelated third parties. This means that Australia [tourists] You shouldn't worry. "
Congressman Basari also stressed that "there is no need to [for the tourism industry] Worry".
"The reason cohabitation is criminalized is that it is seen as a crime against the institution of marriage or the institution of the family," he said. "Therefore, only those who are interested can lodge a complaint."
The law for insulting the president or vice president, punishable by up to three years in prison, is also complaint-based and can only be triggered by the public official himself.
But under the new code, people can be prosecuted for expressing views contrary to Indonesia's national ideology, unauthorized peaceful protests and blasphemy, punishable by up to five years in prison.
"The new penal code does not meet international human rights standards," said Andreas Harsono, a researcher at Human Rights Watch Indonesia.
In particular, he attacked laws that strengthened protections for religion. "The global trend now is to use as little blasphemy as possible," he said. "Most Western countries have given up on it.
"Indonesia is now the only country in the world that has expanded its blasphemy laws and inserted apostasy laws into its penal code.
"Anyone who convinces someone to become a non-believer can be prosecuted and imprisoned. This is a setback for Indonesia's already declining religious freedom."
– with Reuters and Bloomberg
Get a note directly from our foreigner correspondent About headlines around the world. Sign up for the weekly 'What's In The World' newsletter here.