The corporate watchdog is taking legal action against American Express for distributing David Jones credit cards that many customers mistaken for loyalty cards.
The Australian Securities and Investments Commission (ASIC) has launched its first penalty action in the Federal Court against American Express Australia Pty Limited for breaching its duty to properly target the right customers.
The case is designed to test new consumer protection laws that shift the onus from customers, who must read the fine print, to financial service providers, who must ensure their products meet customers' needs.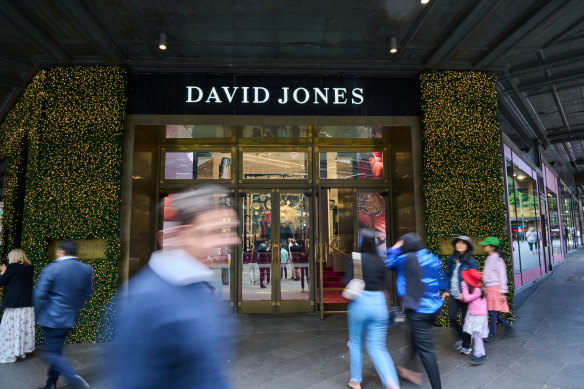 Instead of targeting the appropriate customers, American Express allegedly distributed its David Jones credit cards to all customers. It allegedly failed to change its approach even as many customers canceled the card after discovering it was not a loyalty card and charges were involved.
ASIC deputy chair Sarah Court said the new consumer protection law, known as the "design and distribution" obligation, had been in place since October last year.
"They do represent a fundamental shift in consumer protection for financial services, and we within ASIC have come to realize over the past 12 months how important this change is," she said.
The changes mean consumers no longer need to go through a product disclosure statement and read all the fine print to determine if a financial product is right for them. Court said the new law shifts that responsibility onto providers of credit cards and other financial services to ensure they are marketed and distributed to the appropriate customers.
"These new design and distribution obligations upend that model and instead place the onus on issuers or distributors of financial products to ensure their products are only sold or distributed to the consumers for whom they are suited," she said. "In this In such cases, Amex Australia must clearly turn its attention to who the product is suitable for."