TRENT FLESKENS, Strategic Property Group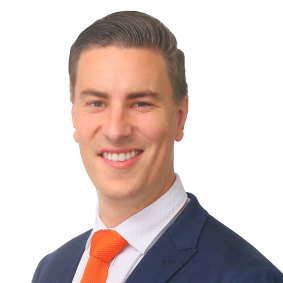 Will Perth house prices rise in 2023? Yes.
The demand/supply fundamentals for Perth growth are as strong as ever, with nominal demand stronger than the mining boom. The sales and rental markets are tighter than at any point in the past 20 years. Ultimately, these fundamentals always overcome the interference of external macro factors. While the RBA continues its tightening cycle, the overall market will continue to take a beating, with more buyers on the sidelines than usual. During this time, new and highly sought-after homes will break new records, while less exciting properties will need to meet market demand in terms of price. For the serious buyer, this is an excellent time to enter the market. When the RBA shows it's done raising rates and markets adjust to the new normal, the forces of demand and supply will come back into play and broad-based growth will be the only outcome.
How do you see house prices in Perth over the next 10 and 20 years?
Perth property price growth is a derivative of population growth. As long as our population continues to increase – as predicted – real estate prices will rise in the long run.
Which suburbs will see the strongest growth in the coming years?
Heathridge, Mullaloo, Ocean Reef, Morley, Willagee, Nedlands, Parkwood, Coolbellup, Halls Head, Wembley and Subiaco.
GARTH DAVIS, real estate mogul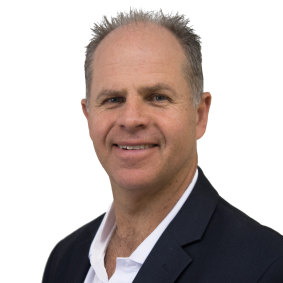 Will Perth house prices rise in 2023?Yes
I expect rates to stabilize by March 2023. That's important for the housing market because people will have more confidence that we're going to operate in the new normal. I expect the Perth property market to do well in 2023 as we start to receive more international students and more skilled migrants, so demand for property buying and letting will strengthen. This will drive up prices and rents.
How do you see house prices in Perth over the next 10 and 20 years?
In the long run, I think Perth is a stable property location. We'll have ups and downs, just like Perth. This depends on mining activity and labor requirements. I expect Perth property prices to grow by 30% in the next four years and property values ​​to double in the next 15 to 20 years.
Which suburbs will see the strongest growth in the coming years?
It will be homes within 5 to 15 kilometers of the Perth CBD, homes on and near the Swan River and homes close to the ocean.
RYAN THOMPSON, Real Estate Brilliance
Will Perth house prices rise in 2023?plateau
I believe that over the next 12 months the Western Australian market will stabilize with small monthly ups and downs, ending up with small gains or losses without significant impact. My optimists say there is a little gain. Western Australia experienced its largest and longest recession between 2014 and 2020, and has had the mildest recovery. With interest rates and inflation in parallel, it is hard to count on WA to see the rebound it deserves and will again be waiting for its turn when the next recovery picks up. A strong mining sector will drive demand, but not to the extent that prices will rise significantly. I think we're going to see a general normalization of the market in Western Australia, in contrast to the East Coast and other major cities, which are set to see significant declines over the next 12 months.
How do you see house prices in Perth over the next 10 and 20 years?
Property prices will rise over the next 10 years, but not by much. As affordability becomes more difficult, prices will hit ceilings. Population and immigration will determine demand. I predict that median home prices will grow at an average rate of 2.5% to 4% over the next 10 years.
Which suburbs will see the strongest growth in the coming years?
The next suburbs will be fringe low-income areas as rental yields are high and affordability remains. We're particularly seeing this in sub-$300,000 suburbs like Armadale, Balga, Midland, Gosnells and Kelmscott.
Louis Christopher, SQM Research
Will Perth house prices rise in 2023?Yes
A mid-year pause in rate hikes in Perth would boost Perth house prices by between 4 per cent and 8 per cent due to strong job growth and positive interstate migration. If interest rates don't peak above 4% and cut rates in the second half of 2023, we could see price increases of up to 13%. There is no doubt that it will be a very challenging year for the RBA to walk the tightrope and achieve a soft landing for the Australian economy. However, contrary to current popular belief, I believe they will manage to do just that. Of course, the RBA may need to go further. If they do, the risk of a hard landing for the economy does rise significantly, and therefore for the housing market.
The Morning Newsletter is our guide to the most important and interesting stories, analysis and insights of the day.