Food delivery giant Menulog has cut jobs at its Sydney headquarters as global cost-cutting in the food delivery industry, a market darling in the COVID-19 lockdown era, gathers pace.
Menulog, part of Amsterdam-based Just Eat Takeaway.com, confirmed on Thursday that there were local layoffs.The move follows rival services Deliveroo exited Australia earlier this monthresulting in 150 job losses, and Voly, a local startup offering fast grocery delivery, formally called in managers on Nov. 21.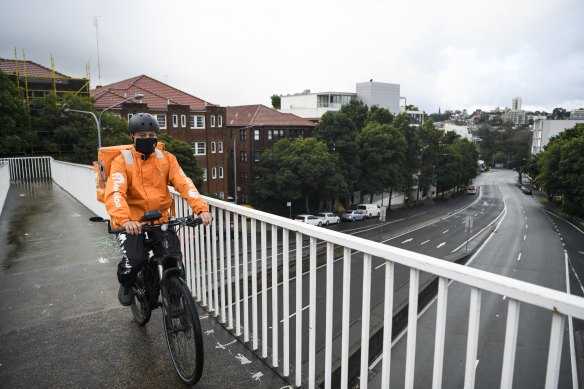 A Menulog spokeswoman would not say how many positions had been cut, but said a "small number of positions" had been eliminated as part of a global reorganization of Just Eat Takeaway's customer operations team.
"Over time, due to factors such as growth, attrition and technology improvements, the number of management and support roles on the team has been skewed," the spokeswoman said in a written statement.
"To ensure we operate as efficiently as possible, we have made the difficult decision to reduce the number of these administrative and support roles."
Affected staff will be given support to find other work, with "generous" redundancy terms above what is required by law, she said. The spokeswoman also highlighted the company's commitment to Australia, saying its 16-year tenure gave it a strong brand and scale.
"We have the scale to continue to maintain a strong position in the market and run a sustainable business," she said.
Uber is the clear leader in the food delivery market with revenue many times that of its rivals, followed by DoorDash, according to several industry sources who were not authorized to speak publicly by their employers.
Deliveroo trails Menulog in market share at 8% to 20%, according to figures this year from delivery management software company Deliverect. The size of Onigiri and HungryPanda, which serve mostly Asian food, is unclear.